Melanie Sumner is the author of the novels The Ghost of Milagro Creek and The School of Beauty and Charm, as well as Polite Society, a collection of short stories. Sumner is the 2010 recipient of the National Endowment for the Arts Literary Fellowship, and 1995 recipient of the Whiting Award. She teaches creative writing at Kennesaw State University in Kennesaw, Georgia.
Sumner shares her experience with Write On, and offers advice for new writers, creative writers, and those on their quest to become published.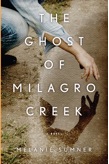 Why did you write The Ghost of Milagro Creek?
Back in 2000 or 2001, a prisoner escaped from the jail in Taos, New Mexico. He was wearing civilian clothes and had been on leaf-raking duty in the jail yard. I followed his story in the papers because it interested me on so many levels. I conceived my first vision of the story while I was staying at The Christ in the Desert Monastery in Abiquiu with my late husband David Marr. A few months earlier, David, aged 37, had been diagnosed with a terminal illness, Lou Gerhig's disease. Knowing that we had only two years left on earth together, and even less time in New Mexico, the details of that stunning scenery in the painted desert became etched in my mind. While we there, I was struck by the fact that there were no locks on the doors. Thinking about a community in which crime didn't exist led me to muse on the isolated monastery as the perfect hideout for a criminal.
What was you favorite part of the process? The greatest challenge?
The greatest part of fiction writing, for me, is the creation of characters that ultimately become real to me; it's like giving birth. The challenge, in this case, was finding time to write during the mayhem and grief of my husband's fatal illness and duties of raising two small children.
In what ways was writing this book similar to/different than your previous writing?
The Ghost of Milagro Creek was my first experience with writing non-autobiographical fiction. Although I knew the territory of the novel, I didn't make myself a character or tell the story through my point-of-view. I found this liberating.
What's is one thing all writers need to know?
Writing is hard. People of this image of working in a bathrobe without demands or distractions … just puttering around with words. It's sheer work, like anything else. It's hard to get it right, harder to get it published.
What are the biggest mistakes new writers make?
Some new writers don't understand that writing is rewriting. The first few drafts are the scaffolding. Also, criticism and rejection of the work are part of the process of producing it. Again, writing is hard work.
Additional advice for creative writers?
Be specific. This requires looking and listening deeply to everything around you. It's a great way to live.
Advice for those who want to get their work published?
Keep trying. Publishing is a business operating under sales and marketing strategies that haven't much to do with art. On the other hand, when your work is rejected, see if you can make it better. Rewrite.
What do you know now that you wish you knew when you first started writing?
Major in something other than English and read things other than fiction. Every fiction writer should have a sound knowledge of the great literary works, but true writers read all the time. You have to write about something … knowledge of history, chemistry, biology, or economics will enhance your work. You also might need a job.
What's next?
I'm working on two books, a novel set in Alaska, centering on a charismatic, pathological liar who finds himself trapped in an isolated community, and a YA novella, based on the characters of my two children, who have to reckon with their deceased father when he comes back as a ghost to take charge of the family.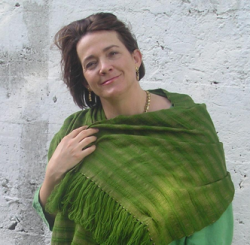 Tags:
Author Q&A
Fiction
Melanie Sumner
New Mexico
Polite Society
The Ghost of Milagro Creek
The School of Beauty and Charm
Write On! Online