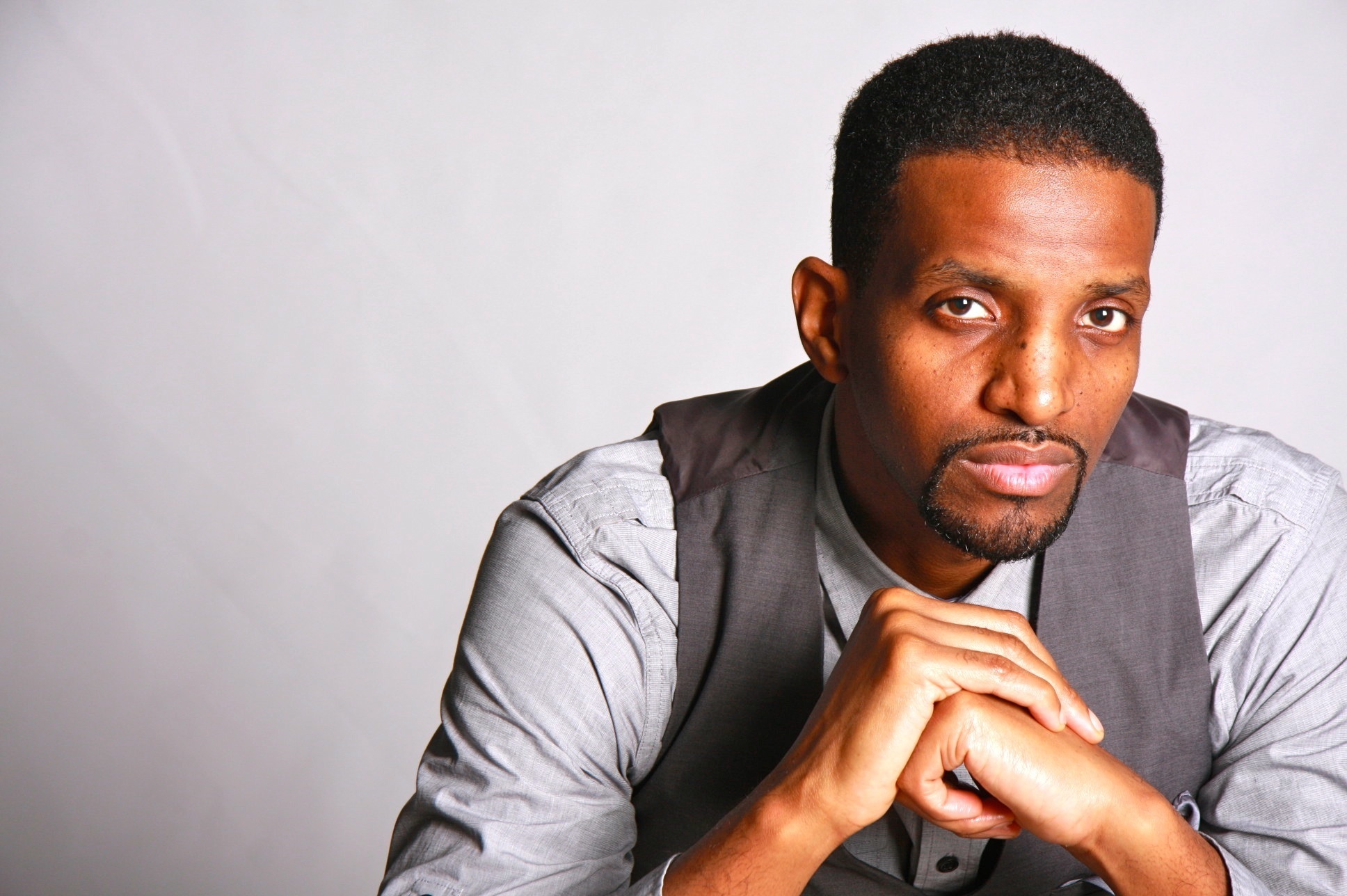 J. Ivy, author of Dear Father: Breaking The Cycle of Pain and Here I AM: Then & Now, is a NAACP Image Award-winning performance poet who has been featured on Grammy-winning platinum albums with Kanye West, Jay-Z, and John Legend. His healing initiative, "One Million Letters Written, One Million Hearts Healed!", focuses on inspiring one million people to write letters to their fathers.
J. Ivy is one of the characters speaking at the #140conf/State of Now in Los Angeles on November 14, 2016. He'll be presenting Turning Pain into Power: The Act of Forgiveness. For more information and to buy tickets, click here.
J. Ivy talks about his early inspiration to become a poet, the power of forgiveness, and healing through creative writing and performance in this Author Q&A.
What inspired you to first start writing?
I was always full of imagination. My folks would describe it as "having my head in the clouds." But my inspiration for writing was sparked during my junior year in high school by my English teacher, Ms. Argue. One day, our homework assignment was to write an original poem. Before that moment, I hadn't written any poetry. I was great at writing notes to girls to try and win their attention, but again, poetry was never a tool I used to express myself.
The next day, Ms. Argue surprisingly had us read our poems in front of the entire class. Reluctantly, I followed suit and read my poem. After class, Ms. Argue pulled me to the side, gave me an A on my poem, and later had me to perform in a school talent show—my first time ever performing on stage. I received a standing ovation. I was stung by this newfound inspiration. Needless to say, that show forever changed my life.
Why poetry?
Poetry quickly became a passion. For one, the words easily came to me. I would sit down in front of a blank page, and the words would magically appear. The thoughts, the ideas, the stories, and the rhymes that made their way onto the page became my comfort, my outlet. I found freedom with every poem. I discovered new pieces of myself. Poetry gave me life. It introduced me to new people and new cities. It allowed me to be creative. Poetry allowed me to be me.
What led you to write Dear Father?
Dear Father began as a poem that I wrote to my father after he passed. For years, I carried a lot of pain due to him not being there for a large portion of my life. The pain weighed me down, and since I no longer had a chance to reach out to him or hear his voice, the guilt and regrets multiplied the sadness and anger I was feeling. I grew depressed and found myself crashing to my lowest points. I grew tired of feeling like this. I desperately needed to forgive to release myself of these feelings and to allow my father, who was a good man, to rest in peace.
Later, after many performances of the poem—which led to many conversations on the topic of forgiveness and healing—I wanted to dive deeper into this narrative. It was obvious that there were many people wrestling with similar feelings, emotions, pain, and struggles, and I saw the importance of expanding the discussion. I wanted to offer my experience and lessons through the art of the written word as a resource for healing. The quote that kept radiating in my heart was, "If you don't deal with your emotions, one day your emotions are going to deal with you," and I felt it was time to deal with those emotions that are haunting our families, communities, and nation. It's time to break the cycle of pain. It's time to heal!
What was your process for writing it? Getting it published?
Years went by before I landed a publishing deal that fit. I was frustrated with not having a publisher during that time, but things have a way of working themselves out. After more much-needed experiences and growth, I inked a book deal with Beyond Words/Atria Books, which is an imprint of Simon and Schuster.
Once I dove into the writing process, I fixed my thoughts on where I wanted to begin the story and where I wanted to end it. I mapped out how I would get there. I went back and forth with the editor, bouncing ideas and taking notes on moments that we all wanted to emphasize. I spent hours, days, weeks in front of my laptop, churning out this story. If I was on the go, I wrote in my pad or on my phone. I jotted down any thought, phrase, or idea I had.
What was your favorite part of writing it? The greatest challenge?
My favorite part was finishing. It was such a long journey, filled with a lot of lessons. Getting to the point of completion was beyond emotional. I remember being on a flight from Chicago to New York, reading over the last version after a ton of rewrites, and I became overwhelmed with gratitude. I was so grateful for the opportunity—for being blessed with the gift of poetry and writing, which gave me an avenue to be able to tell this story; for championing through the pain, which gave me something important to speak on; and, most importantly, for having my father's spirit with me along the way, guiding and protecting the process. I don't take any of it for granted.
The greatest challenge was making sure I said everything I needed to say. Once it was finalized, there was no going back. So I beat the poetic pavement, uncovered every creative stone, and made sure that I didn't leave out anything important. I can't tell you how many times I combed through every sentence and syllable, but in the end, it was all worth it. I was confident in my work, knowing that it would help someone else out there who felt just like me.
Advice for those who need to tell their story?
My biggest piece of advice is to be fearless. Fear imprisons our creativity. You can have no boundaries, and you can't be afraid to stretch your thoughts. You can't worry about what others may think. If you feel it, if you like it, if you love it, others will feel it, like it, and love it, too.
Be completely free and write everything down. Every thought may not make the final cut, but it may be the link in the chain to the thoughts that do. Be you. Tell your story, because no one else can tell it the way you can. No one else will tell it the way you will. And in the end, you'll be surprised by the lives you touch. Our stories are needed. They change lives. They save lives.
Tips for would-be poets?
The same goes for poets. Write, write, write! Be fearless, find inspiration, create, and share your work. When I was first starting out, I felt a need to share my poems when I finished them. To my surprise, folks were always excited for me and the work I created. They would always ask for more. That encouragement pushed me to write more. I loved the exercise of writing, but the fact that others dug it too fueled my fire. So I wrote and wrote and wrote.
I would rehearse my poems in the mirror, or in the car, or walking down the street, knowing the time would come for the next show or when someone would say, "Oh, you're a poet? Let me hear something." Preparation is key. Opportunities will knock. And when they do, you have to be ready. When they're not knocking, create your own opportunity; but again, be ready. The stages will be set. The question is, what will you do with them? What impression do you want to make? Whatever it is, have fun doing it and do it to the fullest!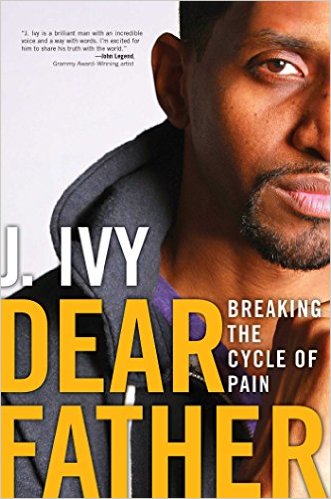 Any additional writing advice?
Don't be afraid to tell yourself no. When writing, be honest with yourself. None of us are perfect, and every single thing you write won't be a home run, so re-write, edit, make sure the story flows. Less is more, but at other times, more is needed. Perfect your recipe. Go with what feels right. And when it's right, don't be afraid to tell yourself, "YES! That's IT!"
What do you know now that you wish you knew when you first started writing?
I wish I knew the importance of time and how quickly it flies. I made mistakes, which taught me valuable lessons and helped me grow and mature, but I would have done more with my time. I would have mastered the art of finishing a lot sooner. But again, you learn in those moments, and for that, I am forever grateful.
Why are you excited to speak at #140conf?
It's always exciting for me to be able to tell my story and share my poetry. I get a rush from it, an electricity that takes over the moment. To be able to share that feeling and experience on a stage like that of the #140conf is gratifying, to say the least. It's humbling to know that I'll get a chance to take part in something that highlights some of the most amazing minds in the world. I look forward to absorbing the energy and the inspiration. I look forward to listening. I look forward to being moved by the magic of our spirits. It's going to be a beautiful time!
Tags:
Author Q&A
Dear Father: Breaking the Cycle of Pain
Forgiveness
Grammy
Healing
J. Ivy
Pain
Performance Poetry
Poetry
Writing