Susan Shapiro is a Manhattan journalism professor, who has written for the New York Times, Washington Post, L.A. Times, Newsweek, Salon.com, Daily Beast, The Forward, Village Voice, People, More, Glamour, and Cosmopolitan. She's co-editor of Food for the Soul and author of the non-fiction books: Only as Good as Your Word, Lighting Up, Secrets of a Fix-Up Fanatic, and Five Men Who Broke My Heart, which was optioned for a feature film. Shapiro speaks with Write On! about her creative and writing processes, and her recently released novel: Speed Shrinking.
When did you first start writing?
I read, wrote, and memorized poems as a little kid. I always kept a journal.
How did you get your first writing break?
I was published in some University of Michigan and NYU magazines when I went to school there. My first New York publication was poems in the Aquarian magazine. My first national publication was when I was 23 in Cosmopolitan.
What is your writing process? How do you approach the blank page?
When I once complained of writer's block, my cousin Howard Fast—author of many bestsellers including Spartacus—said "plumber's don't get plumber's block," "just get to work," and "a page a day is a book a year." So that's how I approach it, just wake up the morning and get to work. I turn the phone sound down, don't let myself get distracted.
How did you make the switch from non-fiction to novel writing?
I first wrote Speed Shrinking as a memoir but it didn't sell. Everyone thought it was really funny, so I fictionalized more and turned it into a comic novel.
What was your favorite part of writing Speed Shrinking? The greatest challenge?
I like writing about "Dr. Ness," my real life shrink—who was Dr. W in my addiction memoir Lighting Up; he helped me quit cigarettes, alcohol, dope, gum, bread in real life. It's hard for me to fictionalize. One of my mentors says "You have no imagination whatsoever."
What are the similarities between your article-writing and book writing? Differences?
This novel is is present tense which I've never used before. My heroine is from Chicago, I'm from Michigan. She's younger than I am. She quit her shrink, I'm still seeing mine.
Where do your ideas come from?
As I always tell my students "write about your obsessions" and I'm constantly mining mine.
How important is diversification for a writer?
I studied poetry. I always say journalism is literature on A.D.D. Being open to new forms certainly helped me make a living.
Additional advice for writers?
Read what you want to write. Take classes with authors you admire. Hang out with people you want to be. Stop smoking and drinking -it doesn't help you write. Never take no for an answer.
What do you know now that you wish you knew when you first started writing?
That you don't have to be a suffering artist to be successful. And that I never needed the cigarettes, alcohol or drugs to write. They were actually screwing up my writing. The minute I got smoke-free, clean, and sober, all my books happened.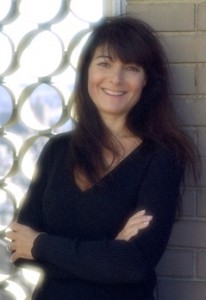 Tags:
Debra Eckerling
Fiction
Five Men Who Broke My Heart
Food for the Soul
Lighting Up
Memoir
Non-fiction
Only as Good as Your Word
Secrets of a Fix-Up Fanatic
Speed Shrinking
Susan Shapiro
Write On! Author Q&A