This week Write On! Online speaks with Jeff Miller, a lifelong Angeleno and the editor of the LA edition of Thrillist.com, the leading daily email newsletter for men about cool new events/restaurants/clothing/etc, with over 75,000 readers in LA and more than 500,000 nationwide. (Thrillist has editions in LA/NY/SF/CHI/BOS/Vegas/ATL/Miami.) Jeff has also freelanced for Maxim, The Los Angeles Times, Variety, Esquire.com, and the women-over-50 magazine Distinction, for which he wrote a guide to horseback riding, which he has never done as an adult. Seriously.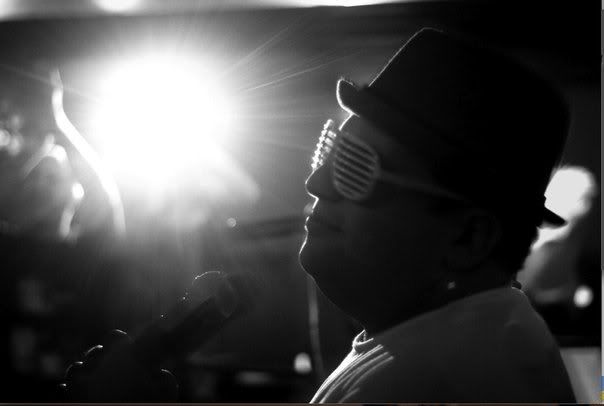 When did you first start writing? What are your specialties?
Writing's seemingly been in my blood since I was a little kid: in 4th grade, I self-published a "newspaper" (Fourth Grade News), the highlight of which was a he-said/she-said piece on whether the New Kids on the Block did, in fact suck. I guess I got the bug then, but writing really became a career after college, when I started writing about music and celebrities for publications like The LA Times and Maxim. I'm a longtime music-obsessive, and there's still a thrill when I get to write about an artist I love (or hate); it's flattering that someone takes your opinion on something that's a big part of their life so seriously. It's the same with Thrillist—every day I get to tell 75,000 readers about something new that I think is cool.
How did you start writing Thrillist?
Thrillist had been around for about two years in New York, when they decided to expand to LA; they found me through my editor at Maxim. At a dinner, they told him they were looking for someone based in Los Angeles with a bunch of criteria (socially active/reliable/dude-ish, etc) ,and got in touch with me. The irony is that I was so happy freelancing that I wasn't looking for a full-time job at all; when the Thrillist gig landed in my lap I tried to brush it off ,but it wouldn't budge. Now, more than two years in, I think it was possibly the best decision I've ever made.
What does the job entail? How do you decide what makes the cut?
To get from a tip to the screen is a much longer process than you'd think. A lot of the job involves siphoning through a myriad of sources of information, whether they're an overheard statement from a stranger or a friend's introduction or a publicist email or a blog post, and making sure that the information is (a.) accurate and (b.) not already widespread and known. That means making a ton of phone calls and following up with people, as well as doing an enormous amount of networking, all while staying on a pretty brutal publishing schedule—the editing process is pretty intense; even more so now that we've got nine editions.
How is that process differ from your other freelancing?
With music writing, everyone has the same information at the same time (ie the album release date is so and so, or the concert's on this day). That means the formulation of opinion is much more important than the actual facts, whereas with Thrillist it's almost the opposite: if the facts aren't exclusive or we run something that's incorrect, then I haven't nailed all the facets of the job. It's a tough balance to make; I'd like to think I get there at least most of the time. Also, as a freelancer, you're not as hands-on in the editing process: you send something in, and then it runs, and then you get paid. With Thrillist, there's a lot of brainstorming, and a ton of back-and-forth, before the final product goes out.
What was your favorite part of the process? What is the greatest challenge?
I've always loved digging for stories, whether that meant (in my freelance days) trying to find an expert in how to teach a dog to sing or (these days) figuring out which owner to talk to to get all the details on the world's biggest delivery pizza. The biggest challenge is making sure you get that info in the most timely way possible—there are a lot of people out there trying to deliver information on the internet. Though I know we're the best, part of my job is making sure we keep it that way.
Tags:
Author Q&A
Jeff Miller
Thrillist.com
Write On! Online