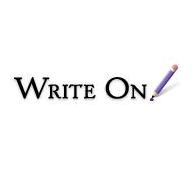 Hi All, How are you doing? Are you finding ways to keep light in your life? On Monday's #GoalChatLive, I interviewed fellow Mango author Allen Klein, The Lighten Up Book. Allen calls himself the Ambassador of Light and, true to his title, he gave lots of recommendations on how to introduce more fun, joy, and humor into your life. Watch the video, read the recap, and also check out the interview I did with Allen Klein in 2009.
Watch #GoalChatLive every Monday at 4pm PT on the Mango Publishing page. And participate in #GoalChat Sunday nights at 7pm PT on Twitter.

* * *
I have a couple more slots for August #GoalChat topics. Please send me your requests.
More in Write On Wednesday!
Upcoming Events
July 24: Women's National Book Association – San Francisco (WNBA-SF) is proud to debut the first-ever Effie Lee Morris WNBA Literary Awards in honor of their founder. The event starts at 5pm on Zoom. Learn more.
July 26:  #GoalChat at 7pm PT on Twitter. Topic is Newsletters. Need a reminder? RSVP on Facebook.
July 27: #GoalChat Live at 4pm PT on the Mango Publishing Facebook page with guest Andrea Hubbert, The Solopreneur Society.
July 29: Women's National Book Association – Los Angeles Chapter Virtual Summer Mixer at 12pm PT. Open to current and prospective members. RSVP on Facebook.
July 31: Last day to Post July Goals on Write On Online and weekly goals on Facebook to be entered in this month's drawing for a book from Michael Wiese Productions.
August 2:  #GoalChat at 7pm PT on Twitter. Topic is August Goals.
August 3: #GoalChat Live at 4pm PT on the Mango Publishing Facebook page with guest Russell Nohelty, the Complete Creative. Russell and I were on the GLAWS panel last weekend, andare going to take this opportunity to continue our conversation on Branding.
August 4: #140conf Global Networking Breakfast at 8:30am PT on Zoom. Registration link coming soon!
August 4 – 5: Digital Women's Digital Skills Event. Learn more and register. I am doing a session on Goal-Setting Simplified.
August 7 – 16: The Greater Los Angeles Writers Conference is going all virtual this year. Learn more.
* * *
Need to rework your path or set a new one? Read Your Goal Guide: A Roadmap for Setting, Planning and Achieving Your Goals from Mango Publishing. Remember to join the Your Goal Guide Facebook Group for additional support.
Btw, I am also available for one-on-one and group coaching. Check out my July Jumpstart Special.
* * *
Please email me if you are are interested in contributing a Write On! Review or Expert Column. 
Plus
For blogging inspiration read Write On Blogging: 51 Tips to Create, Write & Promote Your Blog. Whether you are starting or relaunching your blog, it will walk you through the process.
Do your kids love to write? Want to encourage them to hone and expand their writing skills? Check out Purple Pencil Adventures: Writing Prompts for Kids of All Ages.  Although it's geared towards kids, there are plenty of prompts adults can use to exercise those writing muscles! Write on!
Tags:
Allen Klein
Goals-Setting Simplified
The Lighten Up Book
Write On Online
Write On Wednesday
Writing