Write On! speaks with Susan Hornik, a freelance writer who has contributed to various lifestyle publications, including Good Housekeeping, First for Women, Modern Bride, Twist, Maxim, Health, and more. Hornik—along with freelancer writers Sue Facter, Scott Huver, Janice Littlejohn, Libby Slate, and Debra Eckerling—will be participating on a breakfast panel for EPPS (Entertainment Publicists Professional Society) in partnership with ICG (International Cinematographers Guild) Publicists on September 24 in Hollywood. The panel, moderated by Flo Selfman, Selfman and Others PR, will serve to introduce publicists to—and share the benefits of—developing relationships with freelance writers. For more info on the event or to register, go to: www.eppsonline.org.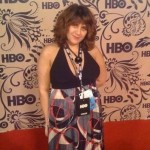 When and how did you start writing?
I was a drama/English major at Queens College in New York—it was there that I started writing for the college newspapers. Eventually I became the arts & features editor there.
On a creative level, after a love of books growing up, I decided to try my hand writing poetry—I used to write in college, as well. Words are a part of my life; they are my friends when I am lonely, and always helpful to express when I am in the abyss.
How did you get in the entertainment/lifestyle specialty?
After graduating, I worked for a few magazines before I landed a job at a cable television magazine, Cable Marketing. Then, when that publication went under, I sent my resume to Video Age International magazine, where they created an associate TV editor position for me. After years of covering the international television business, I transitioned into magazines that were more consumer-oriented.
Do you have a favorite type of article to write? Why?
I love writing celebrity profiles; it's fun to interview celebrities and really get a sense of who they are, away from the glitz and the glamour.
What are some of the benefits of being a freelancer? The challenges?
You create your own hours. You are your own boss. You push yourself as hard or as little as possible. If you are a resourceful person, there are endless benefits. The main challenge is waiting for those paychecks to come in and creating ways to get more money.
How important is diversification for a writer?
I think this is very important to look at the various ways one can make money. But I feel it equally important to diversify with subject matter that matters to you; otherwise your heart won't be in it.
How do find new venues to write for?
I use as many social networking platforms as possible. I also go back to old editors and see if I can continue a relationship with them or have them refer me to people who can.
Advice for writers?
As Churchill said, never, never, never give up! There are a multitude of resources out there—you just have to find them through as many means as possible. Even spending the day at the library; going to resourceful books is helpful.
What do you know now that you wish you knew when you first started writing?
That I could do anything if I put my mind to it!
Tags:
Author Q&A
Debra Eckerling
Entertainment
EPPS
Flo Selfman
Freelance Writer
ICG
Scott Huver
Susan Hornik
Write On!