John Le Beau, author of Collision of Evil, served as a clandestine operations officer in the Central Intelligence Agency for more than 25 years. He currently teaches at the George C. Marshall Center for International Security Studies in Germany. Le Beau's first novel—a harrowing international thriller—came as the result of a challenge from his wife. The author speaks with Write On! about his "career-shift" to writing, as well as some of what he has learned along the way.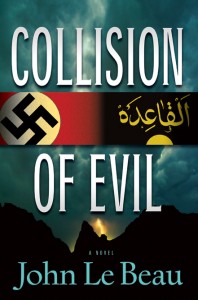 How did the idea for Collision of Evil come about?
As a former career intelligence officer, I found that there was a considerable body of fictional thrillers involving the CIA and similar agencies that simply lacked a feeling of authenticity for an "insider." It was hard to suspend disbelief with some of these works, many of which are plot-dependent on exotic technical devices that always function perfectly. That is not the type of intelligence work and espionage that I experienced for a quarter of a century. My wife challenged me to try to write a fictive tale involving international intelligence activity, and I put pen to paper. I chose the German and Austrian setting because I am familiar with it, and felt this added to a sense of authenticity. In fact, I have been to pretty much every location described in the novel! I also thought setting much of it in a foreign environment would be a bit "'exotic"' for many American readers and, thus, more entertaining.
How much of the story was taken from actual events?
The plot—the events described—is entirely fiction. The description of many of the intelligence and law enforcement methods employed is, however, substantially factual. CIA cleared the book—that is, insured that nothing sensitive or secret is included. But the overall sense of how intelligence functions internationally is, I believe, quite real. I have some familiarity with international terrorism, and teach the topic, along with some great colleagues, at the George C. Marshall Center for International Security Studies in Germany. I attempt to sketch out with some accuracy the way that terrorists think and view the world, and the type of methods they employ, and are willing to employ against the innocent. So, I suppose you might say that the storyline is fictional, but much of the supporting detail has both feet firmly planted in the soil of today's real events. This is, in my view, a story that could happen, or something like it could transpire.
Was this career shift to author a challenge? Something you always wanted to do?
Yes! It is one thing to consider writing a full-length piece of fiction and another thing entirely to set out to do it. Once the writing process began, I was surprised by the various facets of the novel that an author must balance—plot line and progression, development of characters, pace, providing atmosphere without, in this genre, slowing down the tempo unduly. Not a cakewalk taken in the aggregate—at least not for me! I have written non-fiction in the past—on terrorism and intelligence matters—but the challenge of creating a fictional world sufficiently interesting and plausible to immerse the reader was a new challenge for me, surely. Lots of us probably would like to "write a book someday," but my interest in this project, in any real sense, came only recently, and when I had the confidence to write about certain areas.

What was your writing process for the book?
I first came up with a rough, fairly general idea. I had a concept of the book at its inception, but began writing without an entire, detailed sense of where the plot would go. That developed almost organically over time. I think it's important to discipline yourself to sit down in front of a pc, or typewriter, or whatever, and consider the story. Even if the muse does not speak at that moment and you don't feel inspired, the discipline helps and this forces one to focus on the project, like a golfer on the golf ball. At some point, you know it is time to write some more, and that you have something to say. I started writing the book during my last CIA career phase and continued evenings during my Marshall Center tenure. It is real work if you have a "day job," and it is important to engage in writing when you have sufficient energy. I have learned lessons that will make some aspects of writing a second novel easier and, I anticipate, will move me forward a bit as a writer.
What specific elements are necessary to writing in this genre?
I have to confess that since this is my first novel, I am a bit of a neophyte to respond to the question competently. But I learned much from my gracious and patient editors at Oceanview—demonstrating the importance of having an engaged publisher. In this genre, I can say with confidence, it is the story that is paramount, and the story needs to move with some celerity. The trick is to sculpture characters that seem to be breathing human beings without impeding the progress of the story—a challenge, to be sure, but fun as well.
What was your favorite part of writing the novel?
Trying to employ words with sufficient care to create a novel that readers would choose to enter, and, having entered, be entertained by. I love words; I suppose that is something all authors delight in, in a sort of primordial way. Books are, after all, strings of words to communicate scenes and the thoughts and actions of characters. I enjoy writing and the challenge of trying to communicate ideas, so I enjoyed writing the novel, and watching it develop from a few modest pages to a finished work. I equally enjoyed introducing readers to a foreign area—the Alps, where I live—and a foreign character—a German commissar of police—and trying to portray him as a flawed but sympathetic protagonist in a way that would appeal to the reader.
How did you go about getting it published?
Perhaps oddly, I really wrote the book for myself initially, and to take my wife's challenge of trying to put together enough material to make a novel. I didn't think of publishing until very late in the whole process. Perhaps that's a good thing; write your book, and worry about the trials of publishing subsequently. At least, the aspiring writer will have completed a project! I had suggestions from friends on places to send the book, Oceanview being one. They apparently liked the manuscript sufficiently to work with me in editing it into the parameters required for the international thriller genre.
What's next?
I am one-third done with a second novel that retains the principal characters from Collision of Evil. The plot stands alone, however, and is not a sequel. My working title is Collision of Lies. I am having a great time with it, and again, hope it captures some of the realities and uncertainties and imperfections of the world of espionage and intelligence, linked to another real 21st century threat. I hope to have it completed by the first quarter of next year. I have also put together the outline of a third novel, set partly in the somber isolation of an ancient Bavarian castle, concealing an historical secret with the potential for malevolence in present times. I guess you can consider that advance advertisement. One thing that I do not lack is a shortage of ideas, whatever the failings of my other talents.

Advice for writers?
If something is worth doing, it's worth doing to the utmost of your abilities. If you want to write, take it seriously as a commitment to yourself, and find the discipline and energy to go about writing a book as someone would go about building a house. That is, have an architectural sense of the plot, employ the tools of words, and ensure that the end product is suitable. Just as you live in the house that you construct, you live with the book that bears your name.
What do you know now that you wish you knew when you first started writing?
I wish I knew that this genre requires circa 100,000 words and not circa 130,000 words! That required me to invest some real time into editing. I enjoyed the entire process of learning about writing and publishing, though, and found it vastly rewarding. I have no regrets about the manner and process through which a few vague ideas gestated into Collision of Evil. I hope that readers will find it an entertainment with some thinking elements involved, and worthy of their time.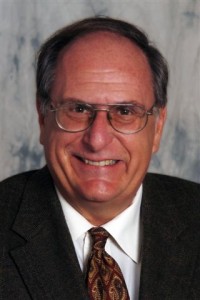 Tags:
Author Q&A
CIA
Collision of Evil
Debra Eckerling
John J LeBeau
John LeBeau
Oceanview Publishing
Suspense
Thriller
Writing