Happy Thanksgiving. This is the start of the holiday overeating season. It's a tough time of year for a lot of people for various reasons, and the stress of it all often leads to weight gain. Whether it's eating in front of the computer to meet deadlines, such as NaNoWriMo; holiday parties; or just generalized stress from the season, it creates some unique eating behaviors in people. There are some interesting statistics around holiday weight gain—the average weight gain is only a pound, but that pound tends not to ever come back off. Even more fascinating, already overweight individuals tend to put on 5 to 7 pounds.
So, how DOES the health-conscious writer make it through the holiday season without having to let their belt out a notch?
Just so you know, buying all new clothes or switching to elastic-waist pants is cheating. Let's talk about a real solution.
Most people writing columns similar to this take one of two stances. The first group typically says that you just need to count your calories, stay reasonable, and lower your expectations. The other group talks about how it's only one day, and that it takes 3,500 calories to gain a pound, and says, "don't worry about it."
My approach blends both of these theories, and it is something you can use every day for the rest of your life. It also closely represents how our bodies process food and send hunger signals.
First of all, forget about daily caloric totals. Note, I did not tell you to stop keeping track of what you eat!
Instead, keep track of your weekly and monthly averages. That way, you are not worrying about coming in at exactly 1,500 calories (or whatever that magical number is for you) every single day. The idea is to work to get your averages to 1,500 calories. This gives you the wiggle-room you need to live your life.
One day—or 24 hours—is an arbitrary number from our body's standpoint. And, it's fairly meaningless in the great scheme of all things weight-loss:
* In one day you can really blow your caloric totals for the week. A couple pieces of pizza (1 slice ~300 cals), ice cream (a pint of Cherry Garcia = 520 cals), and a piece of pie after every meal (1 slice pumpkin pie = 230 cals).
* Activity levels impact how hungry we are. It makes sense that if you work extra hard for a few days, you will want more food, and vice versa.
* Hormones and other internal rhythms affect our hunger levels.
* Stress and emotion can cause us to overeat or undereat.
If one day ends up at 1,200 calories because you got busy and forgot to eat, that's fine. If another day you eat 1,800 because you had a cookie, don't worry about it. Just know that you will need to make that up some time soon.
As discussed in last month's column: The 3 P's – Plan, Practice & Pace, eating is a marathon, not a sprint.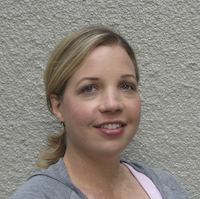 Jen Waak is a Seattle-based movement coach who uses a system that combines eastern philosophy with western medicine to reprogram the nervous system and get people out of pain, moving better, and feeling younger. jen@movefitfun.com.
Tags:
Calorie Count
Healthy Eating
Holiday Eating
Jen's Gems ... for the Healthy Writer
Jennifer Waak
Move Fit Fun
NaNoWriMo
Practice & Pace
The 3 P's - Plan
Write On!