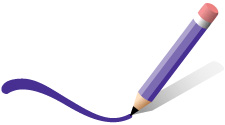 THE DECEMBER CHALLENGE: HOLIDAY TRADITIONS

Write On! Online's monthly contests are designed to encourage you to give those writing muscles a workout.
As 2009 comes to an end, let's celebrate! Write 200 to 400 words on your favorite holiday tradition. It doesn't matter what you celebrate – Christmas, Hanukkah, Kwanzaa, New Years, Winter Solstice, or something else. It can be a current tradition or one you remember doing as a child. Don't have a holiday tradition? Now is a great time to create one.
PRIZES
1st Place: A medium-length (or 21,000 word) one-reader iScript, and have your story published on Write On! Online
2nd Place: Save the Cat!® Strikes Back by Blake Snyder
3rd Place: The Pocket Screenwriting Guide by Mario Moreno and Anthony Grieco, compliments of The Writers Store
Submit 200 to 400 words about your holiday tradition in the body of an email to debra@writeononline.com by Thursday, December 31. Winners will be announced on Tuesday, January 19, 2010, in the January Write On! Newsletter.
Tags:
Anthony Grieco
Blake Snyder
December Challenge
Holiday Traditions
iScript
Mario Moreno
Save the Cat Strikes Back
The Pocket Screenwriting Guide
The Writers Store
Write On! Online