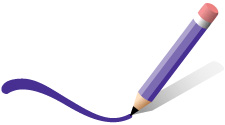 Remember those article and short-story queries you promised yourself you would submit this year? Now, you have an extra reason to sit down and work on them: The Write On! September Challenge: Short Fiction & Non-Fiction/Essay Query Contest. A query is the letter sent to a publication, used to sell an article, short story, or essay, as well as the writer.
Author Wendy Burt-Thomas, The Writers Digest Guide to Query Letters, will select the 1st, 2nd, and 3rd place winners from the finalists!
THE SEPTEMBER CHALLENGE: SHORT FICTION & NON-FICTION/ESSAY QUERY CONTEST
First Prize: A medium-length (or 21,000 word) one-reader iScript (an iScript is a digital recording of a manuscript,  read by an actor)
Second Prize: A 20-minute writing-coaching session with Debra Eckerling, Write On Track LA via Skype or phone
Third Prize, eBooks, courtesy of VBT: Writers on the Move's Carolyn Howard-Johnson (author of the acclaimed HowToDoItFrugally series): The Frugal Editor and The Great First Impression Book Proposal.
Submission Guidelines:
– There is no fee to enter this contest
– Email your query to Debra@WriteOnOnline.com by Thursday, September 30
– Queries should be 1 page
– No attachments; paste text in the body of the email
– Include name, email address, address, phone number, and category at the top of your submission
– By submitting, you are agreeing to join the Write On! email list
Winners will be announced on Monday, October 11, on Write On! Online, and in the October Write On! Newsletter.
According to Wendy, all query letters should have the following elements: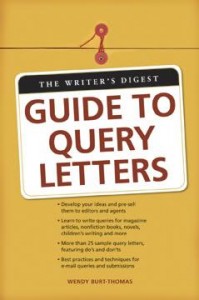 * Great opening hook
* Supplemental information about your book or article (word count, people you interviewed for the article, genre your book falls into, etc.)
* Information about you – aka your "platform"
* A request to send your manuscript or proposal—or for representation in the case of an agent
* How to contact you
Read Wendy's complete Q&A here.
Submit your query today!
To your success!
* * *
Please note: I will send an email confirmation within a few days of receiving a submission. If you submit and do not hear from me, please message me on Facebook or send an email to my alternate address. Thanks!
Tags:
Query Contest
Short Fiction & Non-Fiction/Essay Query Contest
The Writers Digest Guide to Query Letters
Wendy Burt-Thomas
Write On Track LA
writing-coaching