Write On: 5 Things You Need to Know to Write About Fashion
by Sarah Pollack Boyd, Simply Stylist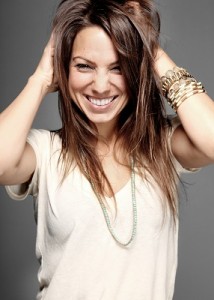 I made the transition to blogging about a year ago to start Simply Stylist: an event series that includes valuable networking, fashion & beauty expert panels, and designer shopping sales. To create buzz around my events, I started a blog to showcase all of the amazing behind the scenes talent/tastemakers. Within a few months, the blog was getting 60,000+ views a month! It's been a great learning experience and there is always so much changing in the industry, it keeps me on my toes and doing something different each day.
Here are some things you should know if you are a fashion writer or considering writing about fashion.
1. Trends. If you're a fashion writer, you need to be up on the current and upcoming trends. While you may not follow them in your personal style, you must know what to be on the lookout for because as a fashion writer you should be in the know. Department stores, boutiques, celebrities, and other fashion outlets will all be talking about a few key trends each season. You can add your own spin to it, but each season you should be covering at least the main trends.
2. Lingo. There are many terms that are known in the fashion world that the everyday person may not be privy to. For example, the 'hand' of a shirt means how it feels. There are dozens of other words that, as a fashion writer, you should know.
3. The Market. If you write about fashion, you should know your market. Even if you write about a specific niche, for instance women's outerwear, you should know about ALL the different outerwear companies, so your stories don't come across one-sided. If you do not know all of these companies, do some research. Reach out to PR Agencies, HARO (Help a Reporter Out), or do some basic Google Searches and reach out to the companies direct to stay on their PR Mailing Lists. This way, you'll be on the list to receive press releases, product launches, and even exclusive previews so you'll be in the know about their collection.
4. Icons. Many times when writing about fashion, you'll need to reference fashion icons. They can be from the past such as Audrey Hepburn, Princess Diana, and Jackie O. Or they can be present time celebrities such as Sarah Jessica Parker, Kate Moss, or even fashion bloggers such as The Man Repeller's Leandra Medine.
5. Inspiration. You can pull inspiration from pretty much anything nowadays. With social media being such a huge inspiration, it's easy to get lost in Pinterest, various fashion bloggers, and just good old Googling!
* * *
Sarah Pollack Boyd is an expert in the world of celebrity styling and fashion PR, having worked hand in hand with the world's top stylists, editors and fashion bloggers for more than eight years. She has helped dress countless A-­list celebrities and has been featured as a style expert in various media outlets such as Fox, E!, Entrepreneur Magazine, KTLA, and more.
Tags:
Fashion Writing
Sarah Boyd Pollack
Simply Stylist
Write On!