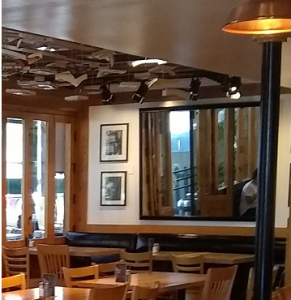 In October, we started having our monthly meetings in the evening at Literati Cafe in West LA.
We had good food, nice people, and productive conversation! One thing we talked about was our – writers, creatives, entrepreneurs – tendency to put off certain business development activities that we know we need to do.
Whether its sending out pitches, going out networking, or creating video, sometimes the best course of action is to schedule the time and just do it!
Watch the Video

Our next LA meeting will be on November 6 at 6:30pm at Literati Cafe, 10281 Wilshire Blvd., in West LA.
There is nearby meter parking, street parking, and a paid lot (free in the evening). The cafe requests each attendee make a purchase (at least a drink).  RSVP on Facebook.
Remember, post your October Goals on Write On Online or weekly goals on Facebook to be entered in a drawing to win a book from Michael Wiese Productions.
What do you need to do to propel your business forward? Please share in the comments. #WriteOn
Tags:
Write On! Online