This week, Write On! Online interviews Melissa Walker, a writer who has worked as ELLEgirl Features Editor and Seventeen Prom Editor. She's the co-founder of iheartdaily.com, a daily newsletter for teens that covers fashion, beauty, news, and entertainment. Her series of teen novels, the Violet books, follows the adventures of a gawky, awkward girl who becomes a model and has to deal with the ups and downs of the fashion world as she tries to figure out who she really is.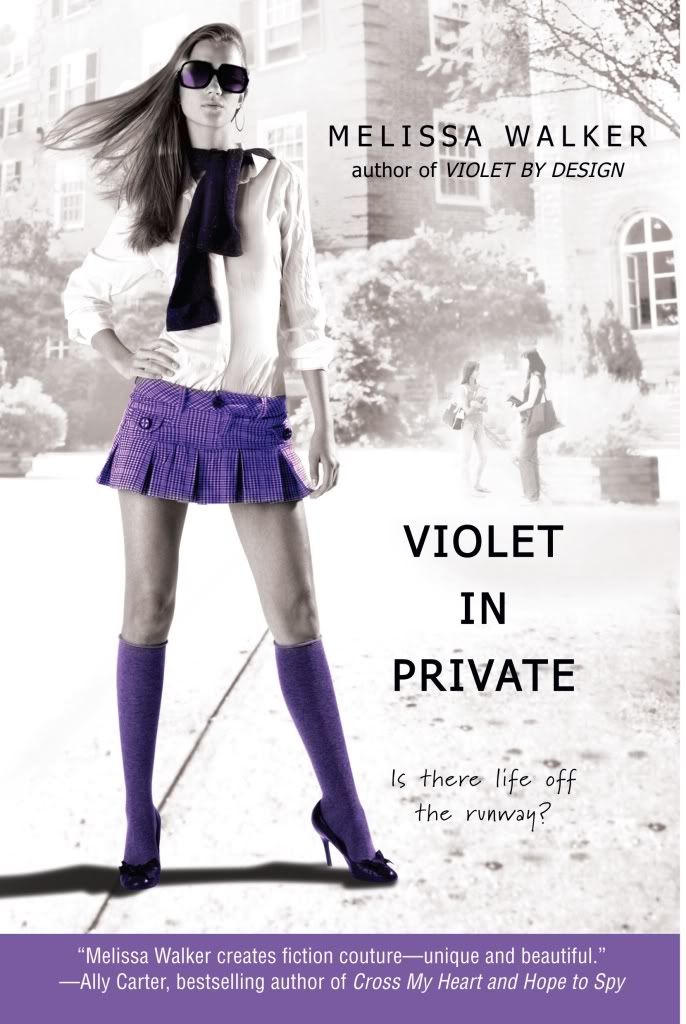 How did you get started in publishing?
I worked on my high school yearbook and college newspaper. During college, I spent a summer interning in NY at a women's magazine, and after graduation (and about a year of waitressing and goofing off), I moved back to NYC and landed an Editorial Assistant job at ROSIE magazine (Rosie O'Donnell's 2001 venture). That led to freelancing for many magazines and later jobs at ELLEgirl as Features Editor and Seventeen as Prom Editor.
Why and how did you make the jump from editor to book writer?
I always thought about writing a teen novel, and at ELLEgirl I was exposed to the fashion world in a new way. I thought it would be a great setting for a book, so I pitched that idea to an editor at Penguin, and she had me submit a few chapters.
What differences are there in editing a teen mag vs. writing for the teen market?
They're pretty similar–as an editor I wrote a lot too, so I never got out of that voice, which I love. As an editor of other writers, you have to be sure the writers aren't talking down or over simplifying their content–teen readers demand good writing, and they're super smart.
What is the value in writing for teens?
That audience has such enthusiasm, both for things they LOOOOVE, and things they hate. They'll tell you if something sucks. It's refreshing and exciting to write for them because they really care what the content is like.
How did you come up with the Violet series?
As soon as I started peeking behind the scenes of modeling and fashion as a magazine editor, I knew that I wanted to put a "real girl" in the middle of this crazy world, a girl who would see it from the outside and be like, "Holy crap!" It's an insane environment, so there's lots of fodder for adventure, humor and drama, especially from the point of view of a small town girl who's not yet jaded.
What was your favorite part of the writing process?
Finishing. The writing is hard! But going back to edit what you've written is exciting–it's already there but you get to try to make it better.
How do you stay current when writing for teens?
I am naturally drawn to that age group, and I share a lot of likes/dislikes with them. Is that weird? I'm also just launching iheartdaily.com with my friend and former ELLEgirl co-worker Anne Ichikawa, so that requires us keeping on top of the teen market in a fun way.
Tags:
Author Q&A
Debra Eckerling
iheartdaily.com
Melissa Walker
Teens
Violet
Write On!