Rachel Iverson, author of Don't Help A Man Be A Man, is a freelance writer and dating expert, as well as an actor in film and television (Miss Congeniality II: Armed and Fabulous, Reno 911, Curb Your Enthusiasm, etc.) Iverson, who lives with her husband in Venice Beach, California, currently writes a weekly dating column entitled, "Write Rachel" for The Santa Monica Daily Press.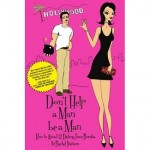 How did you become a dating expert?
I earned my dating-expert status after spending three years interviewing over 300 men and women as research for my book. I've since hosted a popular dating seminars at Great Expectations Dating Service, worked as a freelance writer for Latina Magazine, and now I have my own dating column in the Santa Monica Daily Press.
What was your big writing break?
My big writing break was when Dr. John Gray, author of Men Are from Mars, Women Are from Venus, endorsed my dating book.
What was your process for writing the book?
Three years of interviews, writing, and rewriting.
How did you go about getting it published?
I self-published my book through a great site called lulu.com.
How did you decide on this slant in the genre? What makes your book different?
I designed my book to be an easy-reference handbook with practical, woman-to-woman advice. I based my book on this premise: "If I can help you date in Hollywood, where every dating hazard is intensified, I can help you date anywhere." I haven't found a book—other than mine—that supplies dating principles that are both universal and applicable to the unique challenges of dating in L.A.
In what ways was writing Don't Help a Man be a Man different from/similar to article-writing?
Don't Help A Man Be A Man is similar to article-writing in that it required rewrites, rewrites, and more rewrites. Both my book and my column give me creative control, while the content of freelance assignments is under the strict supervision of the magazine editor/editors.
When writing non-fiction, what are some of the biggest mistakes writers make?
When writing self-help books, some writers make the mistake of writing great theories, without any instruction on how to apply those theories in a practical manner. To truly help people, it's essential to make your book user-friendly by using real-life examples, for instance.
What was your favorite part of writing Don't Help a Man Be A Man? The greatest challenge?
The best part of writing my book and the biggest challenge were the same—finishing it!
Advice for writers?
I advise writers to finish their books. It doesn't matter how brilliant your book is, if no one gets a chance to read it.
What do you know now that you wish you knew when you first started writing?
I wish I knew about lulu.com before I put all the effort into learning about traditional publishing techniques.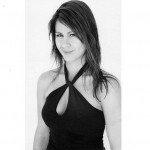 Tags:
Author Q&A
Dating Expert
Debra Eckerling
Don't Help A Man Be A Man
Great Expectations Dating Service
John Gray
Latina Magazine
lulu.com
Men are from Mars
Rachel Iverson
Santa Monica Daily Press
Women are from Venus
Write On!