Writing is a calling, a passion, and—for many of us—writing is a business. Brigitte A. Thompson , author of several financial books, including Bookkeeping Basics for Freelance Writers, discusses her writing process and gives the Write On! community a peek into her latest book. Thompson is the founder and president of Datamaster Accounting Services, LLC, in Vermont, and also has a blog for Writers.
When and how did you start writing books?
I've always enjoyed writing and started off freelancing in the mid 1980s. My first book was published in 1995.
The idea for this book, Bookkeeping Basics for Freelance Writers, was born in 2006, when I was answering tax questions from writers that were part of online forums I belonged to. Many of the same questions came up, so I began to keep the answers in a file on my computer. As this file grew, the concept of writing a book about the financial side of a writer's life became a reality.
What do you like most about being a writer?
Even though I write non-fiction, the creativity is actually what I like the most about being a writer. With my accounting practice, I work with numbers all day. They either balance or they don't. With writing there is freedom: the ability to set the tone for the article or the book and the excitement of creating an outline to organize then structure the information. I enjoy the entire process from the conception of the idea to the marketing of the final book.
How do you balance all the aspects of your career?
I am fortunate because I thrive in a structured environment. Once I establish a routine for my work day, I follow it. I build in time for my accounting work, time for writing new articles and books, time for marketing the existing books, and time for handling the administrative work associated with operating the accounting and writing businesses.
However, I have found flexibility is key. Adjustments made throughout the day make everything flow which enables me to find balance.
How do you (as a person with a financial background) approach the writing process?
Despite my accounting education and career, I have always been a writer. The accounting and tax work I do utilizes just one part of my mind. The logical aspects of balancing accounts are certainly ingrained. I've been involved in accounting since 1986. The ability to use another part of my mind for creativity is equally integrated—it's part of who I am.
I approach writing just as I approach any other part of my life. I look at what is expected, make a plan in order to achieve that expectation and put it into action. Retrospection can be valuable and I work that into my approach as well.
All of that sounds very rigid, but it's not. For me, writing is a form of teaching. Several members of my family were teachers, including my grandmother who taught 6 grades in a traditional one-room schoolhouse. I enjoy sharing information that helps my readers excel.
What was your favorite part of writing Bookkeeping Basics for Freelance Writers?
The interviewing was one of the best parts of writing this book. It was interesting to connect with other writers and to learn about their experiences.
Why is it so important for a writer to know the elements covered in your book?
Understanding what can be claimed as business expenses and how to properly document these expenses is essential to the survival of a business.
Writers are earning money and this money needs to be reported as income on their income tax return. If writers do not have any expenses to claim, their taxable income will be higher and they will owe more income tax.
What are some of the things all writers must know about keeping track of their finances/business?
Many bookkeeping rules are universal such as the requirement to record income, but there are some areas of the tax law that are of more interest to writers. This includes dealing with royalty payments, bartering, personal property and agent fees. My book addresses the universal tax rules, as well as the infrequently discussed rules that apply specifically to writers.
Learning how to document expenses and how to track income will give writers the best chance at overall business success.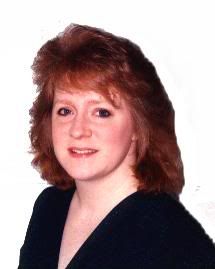 Tags:
Accounting
Author Q&A
Bookkeeping Basics for Freelance Writers
Brigitte Thompson
Debra Eckerling
Write On!
Writing Business