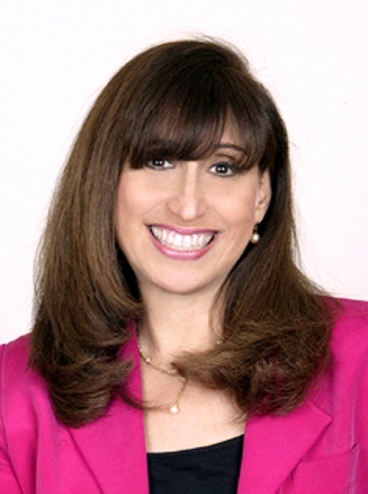 Marilyn Anderson, author of How to Live Like a Millionaire When You're a Million Short and Never Kiss a Frog, is a travel & entertainment reporter and an award-winning film and television writer. Her screenwriting credits include FAME, Murphy Brown, Friday the 13th (the series), Carol & Company (starring Carol Burnett and Jeremy Piven), and How to Beat a Bully. She also wrote and produced two web series based on her books.
Marilyn Anderson talks about writing, publishing, and more in today's Author Q&A. She also  processes, the contrast between traditional and indie publishing, and shares some of her favorite tips for living like a millionaire in today's Author Q&A.
What inspired you to write How to Live Like a Millionaire When You're a Million Short?
For 20 years, I have been living like a millionaire even though I've never been close to being one. I have a great apartment, a cool car, and designer clothes. The only thing I don't have is a job. I don't get a monthly paycheck–or sometimes any paycheck–and still I'm able to enjoy life, even the high life, all the time. So, I finally decided to reveal my secrets.
Why is this book so important?
It's especially good for writers and others in the creative arts, because they don't always have a steady income. They might get a chunk of money for one gig, and then not work again for weeks, months, even years at a time. Yet, I have found the ways to go out and have all kinds of fabulous experiences and buy whatever I want, without spending a lot of money.
The opportunities are out there, but most people don't know about them. These days, so many people don't have the money to do things that would bring them joy, but my book teaches that you can do all sorts of amazing things without having to spend a bundle.
What were your writing, editing, and publishing processes?
During the writing phase, I spent a lot of time tearing my hair out. I am now bald! (Just kidding.) Since I have "lived" most of the experiences, I just wrote them all down. I tend to write conversationally, rather than in a literary style. It's like I'm talking to a friend.
Then, I took it a step further and did research to find things I hadn't yet done–things others did or things that are available that I didn't know about yet. On the internet, there are many suggestions for how to save money and get things inexpensively, but most people don't take the time to investigate all the possibilities. For this book, I tried to put everything in one place, to make it a guide to saving money in lots of categories: entertainment, travel, shopping, fashion, health, beauty, home décor, and more. I don't just "give" readers a fish, I also teach them "how to fish" for bargains and deals on their own.
As far as the editing, I got a recommendation for an editor and hired him. I also gave the book to several writer friends for feedback. I read it over and over myself and kept making changes until the day it went up on Amazon.
This is my first time as an "indie" author. I could have gotten a traditional publisher; however, I realized that with a traditional publisher, the book probably wouldn't come out for two years. There is so much timely information in the book, it was important for me to get the book out fast and not wait for the long timeline of a regular publishing house.
What was your favorite part of writing it? The greatest challenge?
My favorite part was writing the first draft. It's the revising and honing that seems harder and so time-consuming. As for my greatest challenge–I had a traditional publisher on my first book, and that had its own challenges. However, on an indie book, you're working without the support of a team.
Another huge challenge is the marketing. Now that the book is out, telling people about it and getting them to buy it! I know the book can save them thousands of dollars–but getting people to spend $10 or $20? That's the challenge.
What are you three favorite tips from the book?
My #1 favorite is one I use all the time. It's going to free theater all year long. I'm a member of Sold Out Crowd in Los Angeles. You buy an annual membership for $65 (or $95 for a Gold Membership), and you can get 2 tickets to shows almost every night of the year. There's only a $4 service charge per ticket, but if you use my name as a referral, you get your first 4 tickets with no service charge.
The second is Rent the Runway. You can wear a $2,000 dress for only $50 by renting it. Or they have an unlimited option, where for $139 a month, you can wear different designer dresses all the time; rent them, then return them and get more. It's the Netflix of fashion!
The third is GoodRx. It's a way to get prescription drugs for even less than your insurance. A prescription that might cost a $150 monthly co-pay with your insurance can cost as little as $32 for a three-month supply with the GoodRx card at your local pharmacy.
My other favorite tip: I tell people how to spend 6 nights at a 4-star resort in Spain for free.
In what ways have you been promoting your book? What are your top promo recommendations?
I've just started promoting it via Facebook and direct emails. I also answer HARO requests and recently started sending out press releases every day. That can be expensive, but I use ExpertClick for 90 days of free PR.
Advice for non-fiction writers? Additional advice for writers?
My advice is to just love what you're doing and be passionate about it because it's a ton of work and you never know if, how, or when it will pay off. Also, if you believe in your work, never give up.
I had a couple of screenplays that I truly believed in; they got optioned numerous times but never made. One was finally produced 20 years after I wrote it. My newest one, How to Beat a Bully, was optioned eight times by Hollywood producers and never made. I finally decided, "No more options." That's when things took off.
I found an investor, teamed up with a production company who brought in a second investor, and we were cast and in production in six months. The movie came out on Amazon and iTunes, and the DVD was picked up by Walmart. That was a real coup for a little indie film.
The truth is there are always ups and downs, and craziness in all aspects of the business. You just have to keep believing in yourself and in your work.
What do you know now that you wish you knew before you started this book?
What I wish I knew before–and what I wish I knew now–is how to make this book a bestseller! There is so much to do in the marketing; it's a full-time job that never ends. You realize that writing the book is the easy part; it's the publicity and promotion that is the true challenge. What I know now is that I need a staff of ten, and I only have three: me, myself, and I.
Tags:
Author Q&A
How to Live Like a Millionaire When You're a Million Short
Indie Author
Indie Publishing
Marilyn Anderson
Marketing
Publishing
Self-Publishing
Writing