Get inspired! Write On! Online speaks with Jill Badonsky, author of The Nine Modern Day Muses (and a Bodyguard): 10 Guides to Creative Inspiration for Artists, Poets, Lovers and Other Mortals Wanting to Live a Dazzling Existence and The Awe-manac: A Daily Dose of Wonder. Badonsky is a creativity coaching pioneer, inspirational humorist, artist, corporate drop-out, and founder of The Muse Is In, a firm offering workshops, training, and publication to enhance creativity in any endeavor.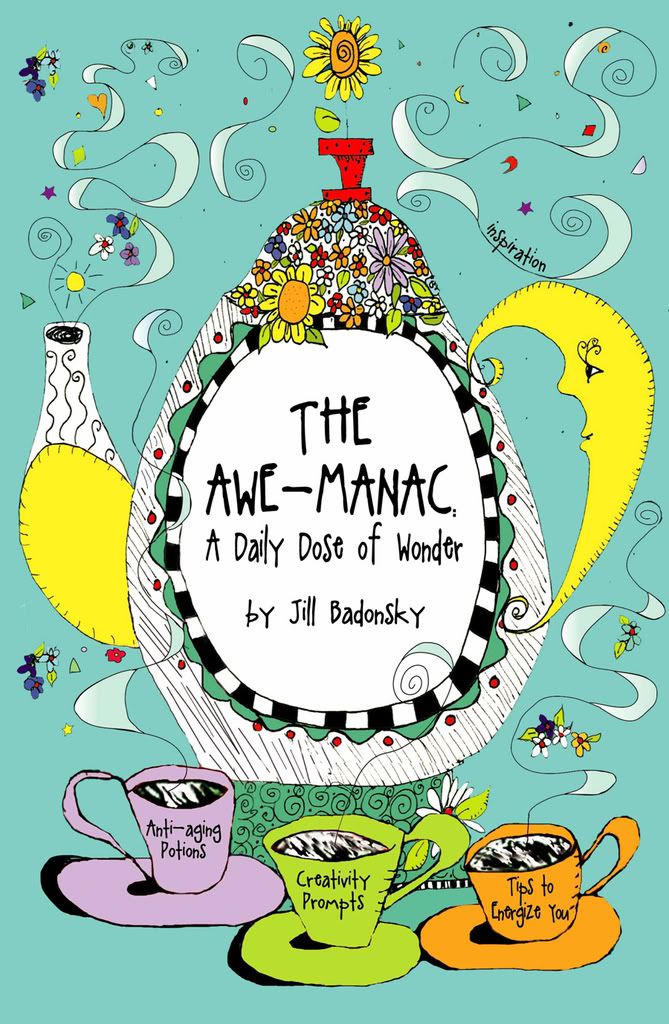 When did you know you were a writer?
I can't remember not loving writing. I entertained my friends in junior high school with elaborate notes that had illustrations and hilarious multiple choice questions. I felt like a writer when I wrote a humor column for the high school paper. I called myself a writer when I couldn't stop journal-writing in college.
How did you get started in the "muse" business?
I live and breathe creativity. I get incredibly passionate when I talk about it. I dropped out of the corporate world in 1996 and began The Muse is IN by teaching workshops. It's expanded to books, publications, columns, a creativity-coaching training curriculum, a coaching club, and creative consultation with magazines, comedians, and writers.
Why did you write these books?
I have a gene that causes me to want to share with others things I discover in a way that both inspires them and makes them laugh. I love books, and feel incredibly blessed that someone wanted to publish two of mine.
What is your favorite part of the process?
Making dry ideas funny and practical at the same time.
How important are writing prompts?
Writing prompts that aren't the same old writing prompts trick people into wanting to write, and that writing becomes the vital practice that makes getting better possible. The Awe-manac is filled with writing prompts that I invented during 10 years of teaching creative writing, because I couldn't find ones I liked anywhere.
What are some of your favorite "writers-block" relievers/writing exercises?
1. Break down my writing time to just 5 to 15 minutes.
2. Lower my expectations: I just say to myself, "write something really awful, but go ahead and write."
3. Use a word pool: I start with at least 15 randomly picked words and add other words to write something fun or profound as a warm-up.
4. Read something I've written that I really like: it reminds me of my voice.
What do you know that you wish you knew when you first started writing?
Two things:
1. Break the rules.
2. I need to write and entertain myself. Chances are that there are a lot of people out there like me who will like my writing too.
Tags:
Author Q&A
Creativity Coach
Debra Eckerling
Jill Badonsky
The Awe-manac
The Muse is IN
The Nine Modern Day Muses
Write On!