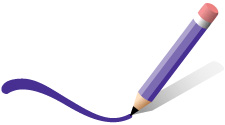 THE APRIL CHALLENGE: WRITE A LIMERICK

April is National Poetry Month. To mix things up a bit, the April Challenge is to write a Limerick!
A limerick (paraphrased from Wikipedia) is a five-line poem, with a strict rhyming scheme (aabba), which intends to be witty or funny.
For example:
There was a young man named Dwight
Who always wanted to write
He joined Write On! Online
Took it as a good sign
Now he pens from dawn til night
Write On! Online's monthly contests are designed to encourage you to give those writing muscles a workout.
PRIZES
1st Place: A medium-length (or 21,000 word) one-reader iScript (you can even get a voice recording of a collection of stories or poems); plus, have your limerick published on Write On! Online
2nd Place: Writing Poetry From the Inside Out: Finding Your Voice Through the Craft of Writing Poetry by Sandford Lyne, compliments of The Writers Store
3rd Place: Great Little Last-Minute Editing Tips for Writers: The Ultimate Frugal Booklet for Avoiding Word Trippers and Crafting Gatekeeper-Perfect Copy by Carolyn Howard-Johnson, author of the acclaimed HowToDoItFrugally series and member of VBT-Writers on the Move
Submit your limerick in the body of an email to debra@writeononline.com by Friday, April 30. Winners will be announced on Tuesday, May 11, 2010, in the May Write On! Newsletter.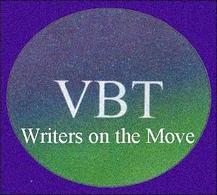 April Challenge
Carolyn Howard-Johnson
Great Little Last-Minute Editing Tips for Writers
iScript
Limerick
National Poetry Month
Poetry
Sandford Lyne
VBT – Writers on the Move
Writers Store
Writing Poetry From the Inside Out