John E. DiScala (a.k.a. Johnny Jet) travels around 150,000 miles and visits over 20 countries each year. He and his website JohnnyJet.com, which the L.A. Times calls "one of the top 10 essential travel resources on the internet," have been featured more than 1,800 times in major publications, including USA Today, Time, Fortune, and The New York Times. Plus, he has appeared on ABC, CBS, CNBC, CNN, MSNBC, NBC, FOX News Channel, and PBS.
Johnny, who has written for USAToday, The Boston Herald, LAX Magazine, and Coast Magazine—and writes weekly for Frommers.com—speaks with Write On! about travel writing, getting started, and the "mix of luck and hard work" that made his website such a success.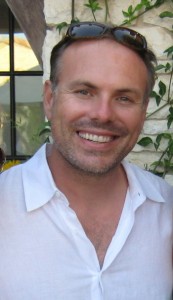 When did you catch the writing bug?
I didn't catch the writing bug until college (my high school English teacher used to give me Ds.) Fortunately, I turned things around and discovered that I really enjoyed researching and writing stories.
How did you end up with a specialty in travel writing?
I've always been fascinated by travel. In fact, I not only used to be afraid to fly, but I used to be afraid to leave the house. To this day, it amazes me that these incredible planes (I'm on one right now as I write this), can get off the ground carrying so many passengers, and whisk us so far in such a short time. We, as a society, are so lucky to be able to travel and unfortunately, most people take it for granted. How did I get started? Well, I used to travel a lot when I worked as a college recruiter. I started sending out emails with travel tips, stories, and photos to my friends and colleagues. Then all of a sudden, friends of friends began requesting that they be added to my email distribution list. This was in the mid-1990s and I've been a travel writer ever since.
What is your favorite part about being an expert traveler? The greatest challenge?
My favorite part is that I wake up almost every day and just shake my head that I'm in an incredible new room, city, or country —and that I make a living doing it. Almost every week, all my senses get a wide variety of treats. I love meeting new people, learning about their cultures, and sharing those experiences with my friends, family, and readers. The greatest challenge is not having a stable home life and never catching up on all my work.
How important is it for a writer to have his or her own niche?
I think that's what separates one writer from another. My niche is that I write long, detailed stories loaded with travel tips and photos, so it gives the reader a mini, virtual vacation. I'm also very honest—almost to a fault.
How did you grow your newsletter into a "must visit site" for travelers?
It's been a mix of luck and hard work. I didn't create the site for money, I did it for fun and the next thing I knew, it had taken on a life of its own. JohnnyJet.com gained a lot of momentum when it was featured for the first time in USA Today. After that, almost every U.S. newspaper and travel magazine picked up on it. Then requests for radio and television interviews slowly began rolling in. Each time there was a mention of the website in any kind of media outlet, people would subscribe to our free weekly newsletter. A big surprise was that I gained the largest number of new subscribers not from my appearances on CNN, Fox News Channel, or any other television show, but from a story written about me on Frommers.com. We saw a gain of almost 4,000 new subscribers from that one story!
What key elements do you feel a comprehensive, specialty website must have?
Helpful, honest information! People want to learn how to make their lives better and easier.
What recommendations do you have for people who want to, ahem, explore travel writing? How does someone get started?
The best thing to do is offer to write for free about a place you are passionate about and familiar with. It could be your hometown, a nearby city, or a recent trip. Email different websites—like JohnnyJet.com, GoNomad.com, or BootsnAll.com—or contact your local paper to see if they would be interested in publishing your story. Write honestly and do your research. And be sure to create a blog or website so people will know where to find you and see your work. Get on Twitter, Facebook, and other social media outlets and start working it.
Additional advice for writers?
Pour you heart and soul into it. If you are passionate about something, it will show. But always be honest—that' the most important thing.
What do you know now that you wish you knew at the beginning of your career?
That I could've been making bank if I'd just spent more time focusing on the business part of things rather than having fun traveling the world.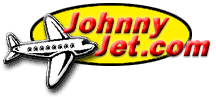 Tags:
Author Q&A
BootsnAll.com
Debra Eckerling
Frommers.com
GoNomad.com
John E DiScala
Johnny Jet
JohnnyJet.com
Travel Deals
Travel Writing