Daniel Manus, author of No BS For Screenwriters: Articles and Advice from the Executive Perspective, speaks to Write On! about the script development process and what screenwriters need to know to succeed, as well as his decision to write an E-book. Manus has been a development executive in Hollywood for several years for companies such as Clifford Werber Productions and Sandstorm Films. He is an in-demand script consultant—known for his personality, perspective, and "brutal honesty"—who recently launched No BullScript Consulting. Manus teaches seminars across the country, is a columnist for The Business of Show Institute, and can be reached at daniel@nobullscript.net.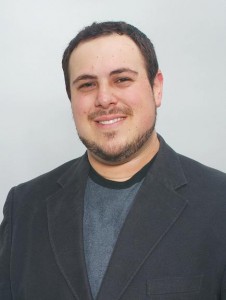 What led you to become a script consultant?
After years of being an executive and working with new writers and being pitched by baby writers trying to break in, I noticed the same mistakes being made over and over and I thought it was time they knew the real deal. I started doing freelance notes and coverage for other companies just for some extra money, but realized that I not only had a knack for it, but enjoyed helping writers fully realize their vision and help them look at their projects in a different way. So it felt like a natural transition. However, I started my OWN company, No BullScript, because I was tired of being told that my comments were "too honest." And I was tired of having to shape my notes to another company's formats, which I didn't find that conducive to the natural flow of my notes. And, quite frankly, I was tired of a middle man keeping 2/3 of the money writers were paying when I was doing all the work.
Why did you write this book? How did you decide what to include?
I put this E-Book together for two reasons. First of all, to promote myself, my seminars, and No BullScript, and whet the appetite of writers out there for when my next book is written and published. Second, I have been writing articles and blogs for different sites like Business of Show Institute, and we got such a HUGE reaction to them, I decided I should put them all together into an easy-to-read, take-no-prisoners guide for writers. I wanted to include articles, advice and tips on a huge range of important topics instead of just focusing on one, so writers can use this as a guide through every step of the process from coming up with the idea, to developing it, writing it, editing it, pitching it, and producing it. And getting advice from the Executive point of view I think is really important to get your project—and your mindset—ready for the marketplace.
Why did you decide to go the E-Book route?
An E-Book is a great way to get your information out there quickly and in an accessible way. I'll be honest, I never even read an E-Book until a couple months ago, but, as we all adjust to this technological age, this seems to be the next step in self-publishing.
What makes you happy when it's included in a script you are reading?
A character that I truly connect with or feel like I know personally. And a really good, original comedic line or gag. If I laugh out loud more than 5 times in a script, you've got me.
What are the three biggest mistakes screenwriters make?
Wow only 3? I've got 50 pages worth of articles in this E-Book on the biggest mistakes writers make, so narrowing it down is hard.
The biggest mistake writers make when pitching is that they just don't come off as normal or they are not open to criticism. If they don't feel like someone I want to work with for the next 4 years of my life or they are creeping me out, no matter how good the writing might be, I will not want to read their script. One of the biggest mistakes writers make in the actual script, is the lack of a second act. It's a sure-fire sign of an amateur writer if your second act is boring, doesn't advance and twist your story and character arcs, etc. And the third and biggest mistake writers make, in my opinion, is that they don't think that screenwriting is a business. As I've often said, it's not called the "Artist Colony," it's called the "Film Business." You need to do your research, read the trades, know what's selling and is doing well, know what you should and shouldn't be pitching, know who you're pitching to, and know that having some talent is just not enough to make it these days.
What must a writer know when pitching?
Well, if you're at a pitchfest, my top tips are these: Be normal and just have a conversation about your project, know your story inside and out, do your research before you sit down, and always have a one sheet!
Additional advice for screenwriters?
Write the story that is inside of you to write and be proud of it. Then put it in a drawer and write something that can sell.
If you're writing for therapy or as a hobby, that's great. But if you're writing to become a professional screenwriter, then you have to know the business and you better be ready to do 20 different drafts and get hundreds of notes. If you're not ready for that, you're not ready for the big leagues.
And if you're just out of college or just moving to LA, try to get a job as an assistant in a development/manager/agents office.
What do you know now that you wish you knew when you first started writing?
I wish I knew how hard it was. I wish I learned a bit more discipline when it came to self-motivation. And I wish I knew how much of a process it was. I was so green when I came out here, I learned through trial by fire. And I've found that it's the best way to learn.
Tags:
Advice from the Executive Perspective
Daniel Manus
Debra Eckerling
Development
No BS for Screenwriters
No Bullscript Consulting
Screenwriting
The Business of Show Institute
Write On! Author Q&A
Writing