Brad Schreiber is a screenwriter, producer, consultant, and author of six books, including What Are You Laughing At?: How to Write Funny Screenplays, Stories, and More and the newly released Becoming Jimi Hendrix: From Southern Crossroads to Psychedelic London, the Untold Story of a Musical Genius, which he wrote with Hendrix-historian Steve Roby. Schreiber created the TV series North Mission Road for CourtTV, based on his book on the LA Coroner, Death in Paradise. For 11 years, he was the VP of Storytech Literary Consulting, founded by Chris Vogler. Schreiber is in discussions to adapt Becoming Jimi Hendrix as both a film and a musical.
Join Schreiber and Roby on Friday, September 17, from 7:30 to 9:30 pm at Skylight Books, 1818 N. Vermont Ave, Los Feliz, for a guitar raffle, reading, PowerPoint presentation of rare Jimi photos, and Q and A.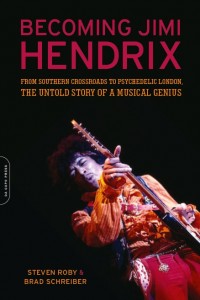 How did you get involved writing Becoming Jimi Hendrix?
I reviewed Steve Roby's book Black Gold: The Lost Archives of Jimi Hendrix for a weekly in LA, loving the way he followed Jimi's musical evolution solely through his released and unreleased recordings. We became good friends and I helped him edit an article about Jimi playing with Little Richard. He did a rough draft of the book and that's when Becoming Jimi Hendrix got going.
What was your process writing the book? How did things work with your co-writer?
Our deal allowed me artistic control. We discussed a few things that did change a little but my draft was about 90 percent there.
How did you decide what to include, how to structure the material, and how to keep track of all your research?
Steve's draft was already structured to cover 1962-66 with each chapter representing six months. I added flashbacks and flash-forwards only on occasion, when it thematically fit and seemed important. I also added a prologue in Seattle about his childhood and a very free-form epilogue outside of our timeline, from his discovery in the United Kingdom to his death. I have scores of articles, interview transcripts, websites, and notes from all the books Steve lent me on Jimi. It was daunting and the hardest and most rewarding thing I have ever written.
What was your favorite part of working on Becoming Jimi Hendrix? The greatest challenge?
Favorite moments: Discovering Jimi set his guitar on fire for the first time in 1964, not at Monterey Pop, and learning he was arrested at a civil rights demonstration in Nashville in 1962. It was very difficult to take an existing manuscript and adapt it to an agreed-upon, new direction, emphasizing his racial identity, psychology, and the women behind the scenes who helped him survive. I'm exhausted, but happy.
You write in multiple mediums. Which is your favorite and why?
I love all forms of writing. It is the process of collaborating with others to bring the work into being that makes the experience more or less satisfying. Not only was Steve a pleasure, I worked with the single most knowledgable music book editor in New York, in Da Capo's Ben Schafer, and he was tip top.
How was Becoming Jimi Hendrix different than/similar to your previous writing projects?
Extremely difficult. I usually write alone, so I had to edit a lot, I had more research materials than any other project. I thematically changed the original a great deal. I also had a strong obligation to honor the truth, even if it portrayed a hero of mine in an unflattering light, which it occasionally did. In the end, I am amazed at what Jimi overcame to become a success at all.
How do you balance all the different projects that you work on/the multiple elements of your career?
I'm disciplined about writing, networking, and promoting. I don't do as much journalism as I used to do. I have the ability to move from one task to the other without losing focus, which I think is the greatest challenge for a lot of writers who work on multiple projects. I don't take on projects that either do not appeal to me, require large commitments of time without pay or involve people who I do not trust or personally like.
Additional advice for writers?
Act like what you do is valuable and people will treat you that way or they will go away and try to take advantage of another writer.
What do you know now that you wish you knew when you first started writing?
Whether you write for screen, stage or the page, educating yourself about industry contracts and standing up for your rights is an essential part of being a working writer.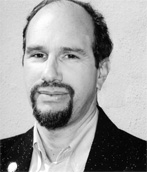 Tags:
Becoming Jimi Hendrix: From Southern Crossroads to Psychedelic London
Brad Schreiber
Death in Paradise
North Mission Road
Steve Roby
Storytech Literary Consulting
the Untold Story of a Musical Genius
What are you Laughing At?