Playwright Karl Gajdusek's greedy is about five people struggling with greed, hope, desire, and integrity in the wake of an emailed plea for money that promises big returns. The West Coast Premiere, presented by Red Dog Squadron, opens this week.
Greedy was the first recipient of the Clubbed Thumb Biennual Playwright Commission, part of the four-time OBIE Award-winning company's mission to commission, develop, and produce "funny, strange, and provocative new plays by living American writers."
Gajdusek's plays, which have been produced in New York, Los Angeles, and across the country, include FUBAR; Fair Game; Silverlake; North; Minneapolis; Dr.s F.s in the Terminal Ward; Big Sun Setting Fast; The Gilded Garden of Patchew; Malibu; and Waco, Texas, Mon Amour. Also a screenwriter, Gajdusek's feature screenplay Trespass recently finished production and he is a writer on the upcoming films Unknown White Male and The Mechanic. Plus, he was a story editor on Showtime's Dead Like Me.
Gajdusek talks about developing characters, creative collaboration, and more in this Write On! Author Q&A.
Performances of greedy take place Thursdays through Sundays, January 8 through 29 at 8 pm (preview performances on January 6 and 7) at The El Centro Theatre, 804 El Centro Ave., Hollywood, 90038. For reservations and information,go to www.reddogsquadron.com.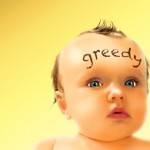 What inspired you to become a writer?
Probably reading J.D. Salinger too young, and being sort of aware of Tennessee Williams early on because of my dad's teaching, and then getting popped in the face by Heiner Muller and that ilk early on and charging off in that direction.
Truthfully, I never really rebelled. My father was a teacher and a poet and he hated real work and only valued financially irresponsible and impossibly vague career choices. I was acting in high school and was bad but I was also writing these adolescent short stories full of young male self-seriousness (which I never totally escaped) and somehow the two merged and I started writing plays. While lots of other things came and went this stuck.
Why did you write greedy?
The reason started very small and specific and then moved larger. I was struck by all those Sudanese scam letters that we all got for awhile in our email and still do every so often. Something weird in the tone and the outlandish story they hint at. But more than the letters were a few true stories I had looked into of people who had been fleeced by these letters and I wanted to get under the skin of that journey. Because unless you're really really thick, and most of these people weren't, you sort of know it's a scam. But at the same time… maybe it's not? And what's the harm in just going down that road a little bit? The people who really lost a lot of money did so in many increments. Throwing good money after bad, basically trying to buy the remains of their pride. That's poignant to me. And then, of course, we're talking about the disease of our time and generation. We live in terribly cowardly times where no one really takes any risks either in their lives, or art, or politics, etc… And it's because of a bunker mentality, a greed, avarice, what-have-you. We tuck away, clinging to our last belongings, even as they drag us to the bottom. That's very much worth writing about, although it's important to get specific and intricate and not start soap-boxing.
Was this based at all on personal experience?
Um… no. Not really. I could draw analogies, but no.
How do you come up with your characters?
For a guy who's not very crunchy, my playwriting process is somewhat mysterious and a little spiritual. They're people I meet while writing, and they say and do things. I'm very much not in control of it. Which is very different from, say, writing a feature film Thriller, which I also do, which is very thought-out and predetermined.
They get born in very rough shape, just human-like blobs and everything they say and do at first is wrong. But I let them wander about a scene or the page and usually, eventually, they come into focus and start to act and speak in ways that feel true to me.
This is all very well, but the PROBLEM that comes along is that I'm very much a spectator to the whole thing. I don't mean to say I'm in any kind of trance because I control the story and the structure fairly rigidly, but I'm less in control of the characters moment-for-moment. This is all very frustrating for actors. Sometimes I have no idea why they say what they do.
When I was younger, I really held true to this and the characters would be all over the map, contradicting themselves, etc… Now I intervene a little more, shape it a little more.
How do you approach the blank page? What is your creative process?
Two weeks of pain and self doubt before anything gets written. Then slow stutter-steps of unsure and untalented faltering. And then, hopefully, usually, it finally starts to roll.
How did you connect with Red Dog Squadron?
Very randomly. Brad [Raider], one of the founders [along with James Roday, who directs greedy], asked a writer friend of mine if he had a play for them and he didn't, but he recommended me. I think/hope that they read a whole cartload and landed on greedy, but you'd have to ask them.

Has the play changed since it's off-Broadway premiere? To what do you attribute the changes?
Yes, it has. I'll be very curious to see how this one goes. The Off-Broadway one was very symmetrical and kind of perfect. There was a geometry to the actions of the ending where everything kind of went down exactly right and served a kind of benevolent god. Even though the play's a kind of black comedy, there was a real sweetness to the end. But I had also mentioned that an earlier draft of the play had a very much rougher and more disquieting ending and they really sparked to that. So I did a bunch of work on the end and what we have now is much less predictable, much rougher, and a little harder on the heart.
If it works, it'll seem really cool and raw and tap the heart of the characters on an even more essential level. If it doesn't, it'll seem perhaps callous or mean. I won't know until audiences start coming in.
In what ways is writing plays similar to/different than writing a screenplay? What about the collaborative process?
They have nothing in common. That said, there are the obvious similarities and require an ear for dialogue and an idea of how to try to capture human emotion with words. Writing screenplays is a little bit like designing aircraft engines and writing plays is a little bit like sculpture.
The collaborative process … I could say a lot about that, but I'm not sure anyone really has TIME for a real version of that except in some European theaters where work is grown over years or in companies like New York's ERS which also takes its time. I love bouncing off fellow artists and would do it all the time except it takes a kind of real time to really get into it. What we do over weeks in American theatre is sort of collaboration lite. We really should stop and take a deep breath and spend months and months or years making the greatest plays in the entire world. But we're moving fast and can't do that.
ALL THAT SAID, there was a singular piece of gigantic collaboration in this show that blew my mind. The role of Paul is played by two actors, Kurt Fuller and Peter MacKenzie, who perform on different night and who rehearsed together. They've both brilliant and very different and in rehearsal they bounced off each other in this gorgeous ego-less humor-filled way that made me think there was a way to get at character here that few people get to see. The two of them just truly got into it in the real spirit of forceful fun and critique and experimentation.
Advice for playwrights – or would be playwrights?
Hmmmmm. Going to the theatre is an emotional journey of empathy. So you need to love people, and think really hard about what's worth saying about them. Although I don't get comedy, some kind of deep funny is necessary. Obviously, you need to become a theatre person. To quote Erik Ehn: "Playwrights are the doctors for ethics" which means on some level you have to really want to touch people and sooth them or disturb them where it counts which is in their souls or morality or behavior.
What do you know now thatyou wish you knew at the beginning of your career?
That it's okay to follow people, that it's okay to not always be reinventing the wheel. Mentorship is good and necessary and there is plenty of time to be a star by yourself.
Tags:
Author Q&A
Collaboration
Greedy
Karl Gajudesk
Los Angeles
Playwright
Red Dog Squadron
Writing Plays