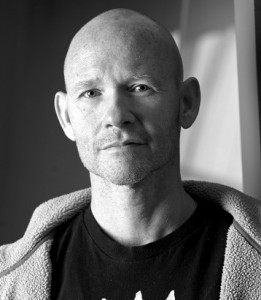 Playwright Gary Lennon, "A Family Thing," has a variety of experience in television, film, and plays. He is a writer/producer/director who has worked on television shows such as The Shield and Justified (on which Lennon was awarded a Peabody Award in 2010, and a Writers Guild Nomination and an AFI Award in 2011).
Lennon's play "Blackout" was critically acclaimed and became the film Drunks, which starred Richard Lewis, Faye Dunaway Parker Posey, and Diane Weist. His play ".45," directed by Wilson Milam, had its world premiere at London's Hampstead Theatre in 2010 starring Nathalie Dormer. Lennon adapted and directed the film version.
Last season, Lennon's play "The Interlopers" was an LA Times' critic's pick and received Ovation and NAACP nominations. Lennon is currently adapting the play for a film version. Most recently Lennon wrote for Jenji Kohan's new series Orange is the New Black and finished writing a mini series for Sony about Studio 54.
The Echo Theater Company's world premiere of "A Family Thing" just wrapped its run at Stage 52 in Los Angeles.
What inspired you to write "A Family Thing?"
I was inspired to write "A Family Thing," because I have been contemplating making peace with a brother that I have not spoken to in years. I wanted to explore the inexplicable things that bind people together and tear them apart, and for me, that was … my FAMILY.
It has become important to me recently to spend time with people that are important in my life. Usually, for most people, that means family. The family that you were born into, your blood …. but for me, family has always been my friends. So the concept of family and what that means to someone has been on my mind, and "A Family Thing," came out of my desire to explore the theme, that sometimes the greatest family that you have, is the family that you make. I believe we are all looking for a place to surrender, a place to call home. An often that place resides at the end of the journey for love and understanding.
I find that sometimes if I am not able to deal with something in my personal life, if I explore that same issue it in my creative life, it often gives me clarity or courage to tackle that demon head on.
I have had a difficult relationship with my brothers in real life and that unresloved, potent relationship drove me to the blank page.
What was your favorite part of writing "A Family Thing?" The greatest challenge?
The greatest part of writing this play was to spend time with these characters who have been in my mind for so long.
The greatest challenge was to make sure that I wrote about each character without taking a side, to show the good and the bad in all of the characters and not to tell the audience what to think at the end of the play, but just to think. … at the end of the play. I hope the audience will have a variety of experiences with the material. I hope that they will relate to one of the brothers more than the other and at the end of the play, have a favorite brother of their own.
How does it feel to see your words come to life on stage?
There is no better feeling than to see your words come alive on stage and have a living, breathing immediate reaction from your audience. One of the best feelings in the world is to hear people laugh at your words, or cry, or that incredible golden moment in a play, when there is absolute silence and you know you have your audience in your hand and they are taking this adventure with you. BLISS. Satisfaction. CONTENTMENT. All in one. All in the darkness of the theater.
When writing, how do you decide which parts/scenes to include and what to eliminate?
I often write long plays and then hear them with actors at various readings and it is in that process of hearing the actors interact that helps me make cuts or do rewrites. Often an actor asking a question about a character will inspire me to write a whole new scene. Actors and a good director really help shape material. The rehearsal process in invaluable to a playwright. If an actor is having a hard time making a moment work, listen, because often, after vigorous discussion, you and the actor make another, better moment, that you didn't have in the beginning.
Actors and directors often help illuminate a moment that you didn't even know you scripted and often help you lose things in your script that ring untrue. If I see an actor is having a difficult time with a moment, I often will adjust it to fit the actor, because I find it helps make the actor more comfortable and will make the scene ring true. Authentic.
You write for a variety of mediums. Which medium do you find most challenging? Which gives you the most creative freedom?
I think all mediums have their own restrictions, but when it comes down to it. The writer is faced with a blank page or screen and your imagination. YOU can make anything happen. On the stage you have some limitations with time and space and the word always drives the story forward, so I think as a writer you get to play a little more with language as a playwright. I love all mediums, but I am always drawn back to the stage.
Collaborating must be a factor in most of your work. Any advice for writers working with others to make the experience beneficial for all?
I feel like the best collaborations I have had have benefited from all of the players listening to each other. I think it is VERY IMPORTANT to have a strong point of view but it is just as important to listen to the folks you are working with and if you hear a common denominator amongst the notes/suggestions you are getting, I suggest you take a look at what they are saying, because your collaborators are your first real audience for your words. So listen, digest and take action. Bring the best out of your collaborators. Ask them questions. Always ask why? I believe that if you are working with a great team, you all want the same thing which is a great final product. If you feel like someone in not in sync, it is your job, to sit them down and make sure your are articulating your vision. Make sure your team understands your vision, because if they don't, it's not their fault, it's yours, for not being a clear leader.
Good advice for collaborators is, PICK YOUR BATTLES. You are not going to win every fight but you can win the war. Follow your instincts and speak up. You have to defend your work. You are the parent, the creator of this piece. You have to be present for every moment to protect your vision and remain open to change….when the feeling is right.
Advice for beginning playwrights?
My advice to new writers is to pursue ideas that you are passionate about in your life. Getting a play produced, or a film shot, or a short story published is a miracle, so you have to be able to keep going back to the page, to write and rewrite and perfect the thing that you are working on and if you are not passionate about what you are doing, you will lose faith in your work and yourself at the first rejection….and give up.
Additional advice for writers?
BE RESILIENT. After you are knocked down, get right back up. Fight the fight and write those words. That is the job of a writer.
What do you know now that you wish you knew at the beginning of your career?
It is YOUR responsibility to gather fans of your work, which means you must knock on every door possible to get your work seen. Make sure your work is ready for virgin eyes. Be rigorously honest with yourself about the quality of your work. You only have once to make a first impression. Make your first introduction to a producer/theater, etc a good one. Best of luck … get to writing. Tell your story.
Tags:
A Family Thing
Author Q&A
Gary Lennon
Play
Playwright