The first step in getting your project noticed is to have a dazzling and informative query.

Enter the Write On! Online/The Write Environment Query Contest by June 30. The winner in each category – Screenplay, Teleplay, Fiction, and Non-Fiction – will have their query letter read by a literary agent, among other prizes. (A query is the letter sent to a literary agent, editor, or publisher, used to promote the project, as well as the writer.)
First Prize
– David Boxerbaum, a senior literary agent working at APA, where he represents writers and directors in the feature and TV world, will read the winners in the screenplay and teleplay categories
– Laura Strachan, who has a boutique literary agency, specializing in literary fiction and narrative non-fiction, will read the fiction and non-fiction queries
– The winning queries will also win an iScript recording of their project. Screenplay or Teleplay up to 110 pages ($275 value); prose or non-fiction up to 20,000 words ($300 value)
– One Grand Prize winner will take home a copy of Save the Cat Software

Second Prize
– Screenplay: Slumdog Millionaire, by Simon Beaufoy, courtesy of The Writers Store
– Teleplay: Sliders script, autographed by writer Jon Povill
– Fiction: From Crime to Crime, autographed by author Dennis Palumbo, courtesy of The Writers Store
– Non Fiction: Heliloggoging in a Sucker Hole, autographed by Bart Colantuono, a chopper pilot who can currently be seen on this season of Ax Men on The History Channel

Third Prize, courtesy of Barnes & Noble
– Screenplay: Save the Cat!: The Last Book on Screenwriting You'll Ever Need by Blake Snyder
– Teleplay: Screenwriting: The Art, Craft, and Business of Film and Television by Richard Walter
– Fiction: Writing the Breakout Novel Workbook by Donald Maass
– Non-Fiction: Thinking like Your Editor: How to Write Great Serious Nonfiction and Get It Published by Alfred Fortunato and Susan Rabiner

Submission Guidelines
– Email your query to writeononline@yahoo.com by June 30
– Queries should be 1 page
– No attachments, paste text in the body of the email
– Include name, email address, address, phone number, and category at the top of your submission
– There is no charge to enter this contest
– By submitting, you are agreeing to join the Write On! and The Write Environment email lists

Winners will be announced on July 7 in the Write On! July Newsletter and on www.writeononline.com and www.thewriteenvironment.com.
Write On! Online and The Write Environment are pleased to join forces for this contest, designed to help writers jump-start their careers. Sponsors include The Writers Store, iScript, Blake Snyder and Save the Cat, and more. For tips on writing a good query letter, read the Write On! Online Author Q&A with The Query Queen Wendy Burt-Thomas.
Submit your query today!

To your success,

Debra Eckerling, Write On! Online
Jeffrey Berman, The Write Environment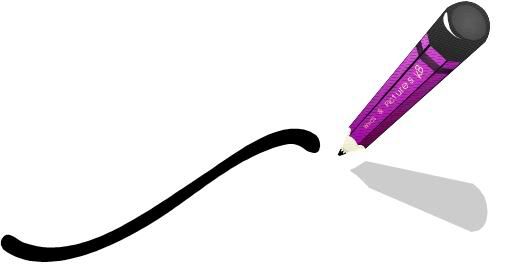 Tags:
David Boxerbaum
Debra Eckerling
iScript
Jeffrey Berman
Laura Strachan
Literary Agent
Query Contest
Save The Cat
The Write Environment
The Writers Store
Write On!