Selena Rezvani is the author of The Next Generation of Women Leaders: What You Need to Lead but Won't Learn in Business School (Praeger, 2009) and serves as the president of NextGenWomen, LLC. Her goal is to propel more women into the top echelons of businesses—an objective she achieves through her writing, consulting, and speaking. In addition to offering tips for business and writing success to the Write On! community, Rezvani shares her methodical approach to developing her book and getting it published.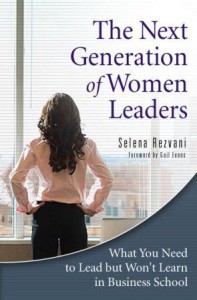 Why did you write The Next Generation of Women Leaders?
As a first year MBA student and aspiring business leader, I saw a hole in the leadership development literature. There were no books on the market with leadership advice targeted at women of my generation. I was searching for a roadmap that could tell me how someone of my specific age and experience level could move up in the business world. I wanted to hear advice from women who had actually achieved leadership status, including "Don't do this'" "Make sure you do this," "Skip wasting your time on that." I also wanted to create a conversation between aspiring women leaders and established women executives.
What was your process from developing the concept to getting it published?
While studying toward my MBA, I resolved to write a book about women leaders. I started compiling a list of women I admired in a range of fields, roles, and functions. I had serious doubts about these women saying "yes" to interviews, but to my surprise, the majority of women I reached out to agreed. I then conducted 30 interviews by phone or in person asking questions that included ambition, talent, grit, work/life balance—even office politics. I was changed by what I heard and I knew immediately that other women would benefit from this information.
I then studied what went into writing a good book proposal, looking at examples and educating myself on 5 to 10 target business-publishers that would sell my type of book. I picked one (Praeger), and as a trial of sorts, I sent my proposal to them, where it was accepted. From there, I aggregated all of my research, synthesized themes, and wrote my manuscript.
How did you keep track of your research?
I drafted verbatim transcripts of each interview. I then had each interviewee sign a release form confirming that I could quote their passages and attribute the passages to their name, title, and company. Once I had all of the interview data compiled, I reviewed it with the goal of finding key themes. Several themes emerged and became the basis for my book chapters. I managed the whole process electronically, maintaining simple files, tallies, and checklists on hand to keep me organized.
What was your favorite part of the process? The greatest challenge?
I loved doing the interviews. I've always been more interested in real people's stories over fiction. The interviews felt like mentoring meetings or storytelling sessions over coffee. The interviews also presented an incredible opportunity to build a rapport with many women I had long admired.
The greatest challenge was sitting down and putting pen to paper. I knew the advice from my interviews was eye-opening and compelling, but stringing it all together in a cohesive and interesting way took time and patience. Generally I prefer jumping in and doing things over strategizing, so the process of building an outline and planning out the book, structure was trying for me.
What are the three most important concepts people/women should learn from your book?
1) Women who want to move up must take professional risks before they feel "ready" for them.
2) True leaders are daring in their thinking and act courageously—they fear regret more than failure.
3) Those women who make it to the top are comfortable continually asking for what they want at work, rather than waiting to be rewarded/promoted/noticed.
What common pitfalls do leaders experience on the road to success?
The biggest and most fatal mistake I notice is when women are self-deprecating. Familiar examples of this include starting sentences with, "This might be a silly question'" "I don't know if this is off-topic'" and "I'm no expert in this subject." In business, particularly among men, it is important to fully own your position, your level in the organization, and to share your ideas affirmatively.
I also observed women struggle to fit in by emulating a typically male leadership style' leaving any semblance of their femininity at the door. This is a tricky area to navigate but women's natural leadership style is the perfect complement to the economy and work climate that we live in!
What's next?
I start my book tour this week, which is a thrill. First stop is the Apple store in Boston. In addition, I was so moved by the research and findings I discovered that I decided to launch my own business, NextGenWomen. Drawing on my background in management consulting, I consult to companies to create more inclusive workplaces, helping them to better engage and retain their female workforce. I'm excited by the challenge that entrepreneurship presents!
Advice for writers?
Don't let anyone discourage you. When I was getting ready to submit my proposal to publishers, well-intentioned people would say things like, "Do you know what the chances are of people getting a book deal? Less than 1 in 10!'" If you dwell on this kind of message, you can easily give up. You need to be the number one most passionate, biggest champion of your book concept. It helped that I fully believed in the validity of my idea, the need for my book in the marketplace, and trusted my gut instinct.
What do you know now that you wish you knew when you first started writing?
Being an island won't help you as a writer. I recommend engaging a seasoned writer in your genre to help educate, mentor, and guide you. There are so many nuances within the publishing process and larger industry that a first-time writer can't possible know on their own.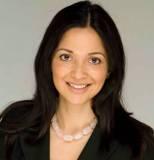 Tags:
"The Next Generation of Women Leaders
Author Q&A
Book Proposal
Business
Debra Eckerling
NexGenWomen
Non-fiction
Praeger
Selena Rezvani
Write On!