Multi award-winning singer-songwriter, Kat Parsons—"No Will Power"—has toured across the US, Europe, Japan, Thailand, Vietnam, Singapore, Malaysia, Brunei, and Australia. She has appeared on the cover of Music Connection Magazine, on MTV, ATT's Blue Room, Washington Post, and Billboard, among others. Parsons, who is currently working on her new album, speaks with Write On! about her creative process, her relationship with music, and more.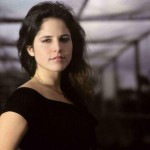 How did you get started as a musician?
Both of my parents and much of my extended family are musicians, so, I grew up around people who love music, share a deep connection through music, and highly value it as a means of expression. Some days, in our home, singing was as common as talking.
How long have you been writing original material? What was the first song you ever wrote?
Hmmm … let's see … I have been writing songs for a bit—10 years, I think—and my first song was about not worrying. It included a reference to the Psychic Friend's Network … what poetry! Ha!
What is your creative process? When you are writing, which comes first? Music or lyrics?
Oftentimes the music comes first … a melody. Sometimes a lyrical idea or thought comes first, however, the finished lyrics are always the last piece for me. Usually, I have a song nearly written but can't figure out a few lyrics, so I cry… complain … go eat some ice cream … put my head down on the piano … call someone else to see if they have any good ideas … cry again … eat more ice cream … and then finish the song.
Do you do any writing collaboration? How does that work?
Yes, I love collaboration. This never seems to happen the same way for me … it depends on my collaborator. Sometimes we get together and start playing our respective instruments and sing along until we come up with something we both like. Sometimes, I have a finished melody or a piece of a song and my collaborator can un-stick me and finish the song or write the lyrics. It's a little scary to collaborate because writing songs can be an emotional or vulnerable process, so my preference is to get to know someone before collaborating.
Why is music such an important means for you to use to express yourself?
Sometimes it is hard to put words to feelings. … Sometimes sounds, singing is the only way to let it out, let it go, set it free, understand it, and connect with the thoughts/feelings expression in a really deep way … and something about it seems to be understood by others.
How much of your career involves the business aspects?
A lot of it has in the past. However, recently, I have been re-focusing myself and I am on the part of my cycle where it is time to write and record the next album-so I get to be completely on the creative side! When the album is finished, there will be a lot of business.
How do you balance the creative and entrepreneurial sides?
Trial by fire! I've definitely gone too far both ways, so experience has been my teacher.
Advice for songwriters?
Focus on what you love about what you do.
What do you know now that you wish you knew at the beginning of your career?
Focus on the music and the connection you make with your audience. The more you focus on that, the more it all grows. This will make your life rich.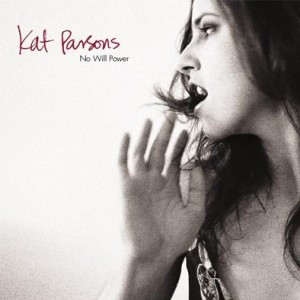 Tags:
Author Q&A
Debra Eckerling
Kat Parsons
Musician
No Will Power
Singer
Songwriter
Write On!