MC Foley wrote her YA/fantasy novel—The Ice Hotel—set in Sweden's famed hotel of the same name, after an exploration which came as a result of a friend's sudden death. In the book a family, reeling from their eldest son's death, escapes to the Ice Hotel, where an age-old, arctic magic connects this world to the next.
"The Ice Hotel book came about because I was completely immersed in this environment of mourning, confusion, and people asking "why?!"" she explains. "And it came about because I have a natural inclination to seek meaning, survival, and courage through stories, especially fantasy stories, where themes and metaphors can be expanded to their fullest potential."
Foley is currently working on Book 2 in the The Ice Hotel series, and is adapting The Ice Hotel for the screen. She speaks with Write On! about the book's genesis, her decision to self-publish, and her career path. Foley toured internationally as a performance poet, and is a produced playwright and weekly e-columnist for The Business of Show Institute newsletter.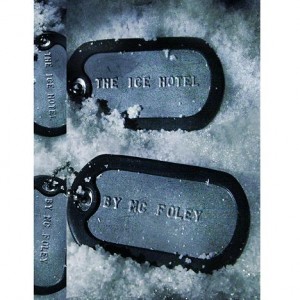 Why did you write The Ice Hotel?
In November 2008, a good friend of mine passed away. He was young, in the prime of his life. I'd seen him on a Friday, and the very next day I got the call that he was gone. He was the type of person who gets along with almost everyone, and over the next several weeks I found myself in constant conversation with people who were trying to come to terms with his loss. Friends of his from high school and film school, family members, coworkers …
In many of these conversations, stories kept arising of people feeling haunted by him, but in a good way. Maybe it was the need to be comforted by him, some sense that he's okay and that he wants other people to be at peace. One person kept running into him in her dreams—he'd be in a parking garage telling her to follow him. Another friend saw him in a crowd at The Grove (shopping center in LA). The stories were endless, doors shutting with no wind or warning, someone spotting him walking down the street in Hollywood, and I, myself, woke up at 3am and saw him on a cooking show in my TV.
By Thanksgiving, I was slamming away at an idea that basically took hold of me and hasn't let go. I'd always been fascinated by the real ICE HOTEL in Jukkasjarvi, Sweden. It's such a fantastic, surreal, other-worldly environment, I always told myself I'd one day set a story there. And having grown up idolizing and reading stories from authors like Wendy Pini (Elfquest), Roald Dahl (Charlie & the Chocolate Factory, Matilda, etc), JRR Tolkien (LOTR, The Hobbit, etc), Michael Ende (The Neverending Story)—as well as playing regular games of Dungeons & Dragons with my father and brother—my brain has long been soaked in worlds of fantasy and adventure, where characters often face death, loss, abandonment, and other grim challenges, and they find the means to carry on.
What was your process for writing The Ice Hotel? Getting it published?
I began by researching like crazy. I created 3 bibles of research. Since I have never (yet!) been to the ICE HOTEL, I needed to completely familiarize myself with it. I researched everything from the town of Jukkasjarvi and its history to the Sami people (indigenous to Scandinavia), Sweden, the Arctic Circle, huskies, dogsleds, Kiruna airport, the Aurora Borealis, solar storms, ice sculpting, ice chisels, the Arctic climate and what is needed to build and maintain an ice hotel through an entire winter, the Torne river, surrounding Norwegian towns, crystals, snowsuits, and on and on and on.
Then I … brainstormed the general spine of the story from beginning to end. Once that was finished, I committed my life to the novel. Every single morning, I woke up by 4 or 5am and wrote. I worked a job that required me to often do 12 to 14 hour days, and back-to-back 6-day workweeks. That didn't matter to me. All that mattered was taking this family—the McGaritys (the family in the story)—from a place of deep sorrow to an adventure in the Arctic Circle that could carry them through their grief.
Once I'd completed a solid first draft, I began giving it to people for notes. One of these people was producer, Marvin V. Acuna (The Great Buck Howard). Again, this was just for notes or quick thoughts, but he called me in two days and said he'd read the entire thing, and that he wanted to work with me on this project. I took some of his notes, as well as other people's—and then Marvin sent the manuscript to his industry peers who gave even more thorough notes—off which I further honed the story. We then chose to do two things: 1) self-publish the novel to get it out in the world as soon as possible. And 2) begin formal discussions with the major publishers as well as the studios for the screen adaptation rights via Marvin's network.
This approach has been used by a number of successful authors. Christopher Paolini (Eragon), William P. Young (The Shack), Richard Paul Evans (The Christmas Box), Patrick Carman (The Land of Elyon, The Dark Hills Divide), etc. With rapid advances in digital technology, internet marketing and social media, it is clear that while traditional publishing houses are struggling, this does not mean that books are struggling.
To be quite honest, when you witness the sudden death of a friend at a young age, you are intensely aware that our time on this earth is brief. And if you have something you want to put out in the world, and there are obstacles to its distribution, you must not let these obstacles stop you, or make you wait another ten years. You must be relentless.
Why did you go with mixing fantasy with such a "heavy" concept?
Much of this is answered via the first question, but also, The Ice Hotel stands as a great metaphor to life. Because each year, sculptors create a multi-layered structure of beauty, and at the end of each winter, that structure melts back into the river from where it came. The hotel, ice, and water follow a cycle of life. Just as every human being has and will.
Also, I've always been drawn to the fantasy stories that deal with grim challenges. Because fantasy stories help people to visualize survival and triumph in a fascinating way. Aside from the authors and stories I mentioned earlier, there are great contemporary examples like Neil Gaiman (Coraline, The Graveyard Book, The Sandman), JK Rowling (Harry Potter), and one of my favorite books of all time: The Five People You Meet in Heaven by Mitch Albom. While some may not categorize "Five People" as fantasy, I definitely do. And that book, as well as Gaiman's "Graveyard Book," begins with death. And death, as we know, is usually considered an ending. But, as Mitch Albom would say, "All endings are also beginnings, we just don't know it at the time."
What was your favorite part of the process? The greatest challenge?
Favorite part: Writing the story. I don't subscribe to the "writing is painful" school-of-thought. I love writing. I was born to write. I feel even more alive when I am writing. And I also feel like I am fulfilling my charge, or rather I am doing what I was put on this earth to do.
Greatest challenge: Coming up for air after completing the book, surveying the landscape, and realizing that the exact same amount of work would be needed to push it where it needs to go (marketing).
How did you make the leap from playwright to Young Adult author?
I'd moved on from playwriting a few years ago, actually. After I had a play produced in San Francisco, a second version of that play staged in the National Hip Hop Theater Festival, and another one staged at the East West Players' theater—the David Henry Hwang Theater in downtown LA, I hit the ceiling on my interest in playwriting. Partially because there is an inherent difficulty in reaching an audience through playwriting, unless you have your play produced in a city filled with a vibrant theater-going community. And even then, what about all of the other people who haven't and never will attend a live theater performance?
So, I instead adapted that last play to screen. It was optioned twice. And, as is the way for LA-based writers, I've been through meetings here for TV and web series ideas. Some of which, were based on plays I wrote.
However, there wasn't really a leap, so to speak, because I firmly believe that a writer writes. That's it. Whatever it is, however it manifests, if you are a writer, you write. Regardless of medium. And in this case, due to the circumstances, a story formed itself in my mind and it took the shape of a fantasy YA novel.
Were there any similarities between writing plays and a YA novel? What were the main differences?
Similarities: Putting words on the page. Seeing the characters as living, breathing beings. Seeing the world as real.
Differences: I enjoy writing fantasy YA more than playwriting because I experience more freedom, I don't have to focus so much on dialogue as the main driving force (onstage), and I found a certain calling through muscle memory, I guess you could say. When I was a kid, I wasn't reading plays. I wasn't attending plays. I was reading comics and fantasy.
Advice for writers?
In all of my research, the main complaint I've seen from all authors—whether published traditionally or self-published—is they didn't market my book correctly!
Just because a publisher picks up a book, it doesn't mean they'll expend the needed effort to put that book in front of the most readers. Of course they won't! Those big display tables at the front of stores, or spotlighted on e-stores, are reserved for select titles. Those are the titles they'll funnel all their publicity and marketing money towards. No one is going to do it for you. Or, rather, they might do a little bi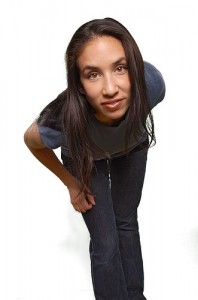 t for you. And if you are very lucky, they'll shower your book with marketing support. But if you are like most authors, you will have to roll up your sleeves—after you've already killed yourself to write the thing—and get dirty again.
However, it's a wonderful thing when you see others jump on board, embrace your story as their own, and become faithful allies.
What do you know now that you wish you knew when you first started writing?
I used to tour as a performance poet, across the country and overseas. I wish I'd understood that poetry doesn't pay. Not really. Unless your name is Maya Angelou. And if definitely won't pay for a house or health insurance.
Also wish I'd known how long the journey would be. If I'd known that, I would have gotten a financial adviser.
Tags:
Author Q&A
Business of Show
Death
Debra Eckerling
Fantasy
Ice Hotel
Marvin Acuna
MC Foley
Write On!
Young Adult Novels