Moving Write Along: Advice from the Experts – Playwriting: Five Tips for Getting Active
by Laura A. Shamas, co-founder, the Los Angeles Female Playwrights Initiative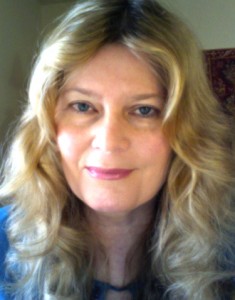 Often, we're told, as playwrights, to focus on crafting dialogue, plot, character, theme, stage spectacle, conflict, and action, cast size and transformation. We're encouraged to attend panels about creating theater in the 21st century, to join writing groups, and to read books about how to be a playwright. All of these are worthwhile endeavors. But some "out of the box" reminders may also be of value as you hone your playwriting skills.
1. Be part of the audience; think about the audience.
Playwriting is about writing for live performance. That means when you write a play, you do it to connect with a community present in a social environment/the space (either the audience, or your fellow artists, hopefully both). You get a strong sense of community by being a part of one—in the audience. At each performance, a temporary collective assembles, hoping to be entertained, provoked, challenged—to laugh, to cry, together. The audience pays to be "affected" by the theater experience, to perhaps connect through moments of shared reaction, recognition, realization, or renewal. By being in a theater audience on a regular basis, you'll naturally become more aware of what audience anticipation/participation feels like.
2. Explore the marketplace in person.
A happy by-product of attending shows is that you will gain a sense of the current marketplace for plays. Who is producing what? What is the artistic mandate at each theater or each producing group? What demographics are you/they striving to reach? Which theater resonates with you the most and why? Seeing live theater can help you decide where to submit your plays to be considered for production. Being able to talk with theater folks specifically about what they've produced–and what you've enjoyed–will help you build a relationship with them. If possible, try to attend a production at a theater or organization before you submit a script to them, to see for yourself if it's a good fit.
3. See a play a week. Make it a priority.
Paying for theater tickets is a wonderful way to support live theater, but if you can't afford to buy tickets each week, consider volunteering in exchange for tickets (ushering, for example). Or ask to be put on a comp/final dress/free preview/pay-what-you-can list at your favorite venues. Too often writers are stuck behind keyboards and screens at home, longing to be part of the action. If you see a show a week, you'll be in a theater at least 52 times a year. That helps to reminds us why we write plays in the first place—and puts you in venues where theatermakers are active. (If you live in an area where it's impossible to see a new show each week, adapt the concept as necessary. Read a play a week, for example).
4) Diversify your approach.
Ever taken an acting class? Do you know how a box office works? Tried your hand at designing sound or stage managing a show? Have you fantasized about directing? In addition to possibly volunteering at a theater (see #3 above), think about getting involved in a theatrical discipline other than playwriting—and see how it influences your work. Cross-pollination can have a positive effect on a writer's perspective; your "theater muscles" may grow as you become a multi-faceted artist. You'll gain a richer understanding of how different technical aspects of theater intersect and support a common artistic vision in good productions. And maybe you'll even want to pursue working in another theatrical discipline, too, which can enhance and diversify your overall marketability as a theater artist.
5. Produce yourself.
There was a time when those two words ("produce yourself"!) could strike fear into the hearts of emerging playwrights, who dreaded being forever branded with a "vanity" production listed on the résumé. But no more. These days, times are hard; theaters have cut their budgets, and production slots are difficult to get. Carpe amphitheatrum! The Dramatists Guild endorses self-production. As DG Executive Director of Creative Affairs, Gary Garrison writes in The Dramatist, July/August 2008, about the theater scene in Seattle: "What was extraordinary … was the almost instant call—by representatives of three large theatres … for playwrights to stop focusing on something that's probably not going to happen for a variety of predominantly economic reasons, and instead to channel that passion and energy to either co-producing … or self-producing" (p. 36). Playwrights learn the most from seeing their works onstage, so give it a try. You can join an active theater group, start your own new theater with friends, originate a unique festival with a theme, or just produce one show, one time. You can learn more about the business of playwriting through producing; for additional tips on playwriting and financial arrangements, please visit: http://www.dramatistsguild.com/billofrights/. There's a lot to learn about producing, but if you don a producer's hat to mount your own show, you will get to see it up in front of a crowd, and how they react–the ultimate purpose of playwriting … Which brings us back to where we started: the audience.
The biggest mistake playwrights can make today is to stay at home, passively hoping for something to happen. Instead, step away from the computer and get active in your local theater scene. Find your audience; share your vision. Do something.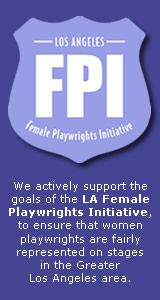 Laura Shamas is co-founder of the Los Angeles Female Playwrights Initiative. In September, LA FPI is running a survey about Los Angeles playwrights and productions in L.A. from 2000-2009. Deadline: September 30, 2010. Please spread the word: http://lafpi.com/about/the-study/
Tags:
Laura Shamas
Los Angeles Female Playwrights Initiative
Playwriting