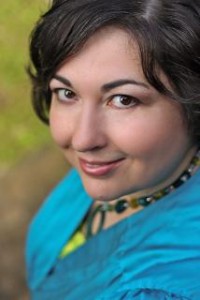 Stephanie Dray signed two book deals for six books with major New York publishing houses (Berkley and Harlequin) within a year. The multi-genre author writes romance under the name of Stephanie Draven; the recently released Poisoned Kisses is the first in her three-book Mythica series by Harlequin. She also writes historical fiction and fantasy under the name of Stephanie Dray for Berkley. Lily of the Nile, her debut novel of a 3-book series, will be released January 4.
Before she wrote novels, Stephanie was a lawyer, a game designer, and a teacher. Stephanie talks about her experience and her process; plus offers advice to the Write On! Community.
What inspired you to first start writing?
I can't remember a time that I wasn't a storyteller. In kindergarten, I used to entertain kids at the lunch table by telling them elaborate stories (also known as lies), and when I was older I started putting those stories down to paper. I wrote my first complete novel when I was 16 years old. It was very bad; it'll never see the light of day!
How did you go from law school to author of romance and historical fiction/fantasy?
I always wanted to be a writer, but my mother very sensibly suggested that I would lead a life of poverty unless I acquired a more marketable skill. Since I had an abiding interest in government, off to law school I went. But I didn't enjoy law school very much, and for the half-hour that I was actually a practicing lawyer, I enjoyed the profession even less. It involved a lot of gamesmanship and confrontation, and I decided that, if I was going to lie for a living, I'd rather write fiction.
How do you approach the blank page? What's your writing process?
I used to really take my time and flesh out an idea in my head before I ever put it down to paper. That no longer happens. Now, I start outlining, figuring out characters, structuring the story—trying to figure out the story I want to tell first, then how I want to tell it. I use virtual index cards for this purpose, and once I have a decent idea where I'm going, I attempt to do what I call a fast-draft. That is to say, I write 2000 words a day every day for a month, not paying a lot of attention to craft. Just getting it down. As the saying goes, you can fix bad writing, but you can't fix a blank page… This method works very well for romance novels, where the structure is already known to the author. It must have a happy ending. It must center on the relationship between the two lovers and their conflicts. It's not as mysterious as, say, historical fantasy. When I tried to fast-draft the sequel to Lily of the Nile, it took me nine months to get a first draft!
What is your favorite part about being a writer? The greatest challenge?
My favorite part about being a writer is being read. Hearing from people who were moved by my work or who enjoyed it…that's the highlight of my day. Heck, I even like it when people write to tell me what they didn't like! The greatest challenge, for me, has been trying to write new books while promoting the books I have out on the bookshelves. Marketing could easily eat up all day every day, and you never feel as if you're doing enough to do your books justice.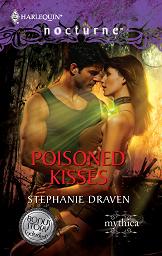 How did you manage to get two books deals with in a year? What was your process for getting your books published?
I give all the credit to my agent. She does all my book selling for me. We originally started shopping Lily of the Nile, but it's an unusual book that straddles a lot of different genres. It's clearly historical fiction, but it also has a young protagonist that puts it into the YA realm, and then there are elements of magic as well. While my agent was shopping that around, I kept writing other things—I'm never one to stay idle. I'd written a short novella about a gorgon that sold to HQN Nocturne, and no one was more shocked than I was when they offered me a two-book contract. Then Lily sold in a two-book deal and I suddenly had a whole lot of books to write in very short order!
How were your approaches to writing Poisoned Kisses and Lily of the Nile similar/different?
Oh, gosh, these books are so very different. The genre, the writing style, even the writing voice, I think. Poisoned Kisses is a tight little book that really tested my skills in terms of how brief I could be and still tell a compelling tale. Lily of the Nile is a lush, sprawling novel in which I was able to experiment with imagery.
Poisoned Kisses was influenced by Neil Gaiman's American Gods, but the canvas was wide open for me to paint upon. Lily of the Nile, by contrast, is about a real person, Cleopatra Selene, daughter of Cleopatra VII. I was not only influenced by other authors who had tackled her story before, but constrained by historical sources that we had in common. I put as much imaginative spin on Selene's story as possible—some historical fiction authors would probably argue too much—but I still had boundaries.
Also, Lily of the Nile was my first historical fiction novel. When I started it, I had no idea what I was getting into or how long it would take me to get it right. By the time I wrote Poisoned Kisses, I had more experience under my belt and my process was more deliberative and less organic.
Why did you choose to use a pseudonym for your romance novels and your name for historical fiction?
The plain truth of the matter is that these genres have very different audiences. Lovers of paranormal romance aren't normally going to be drawn to historical fiction and vice versa. It was important to market them both separately. However, the wisdom of this decision has come into question due to the sheer workload it creates to have to promote two writing brands. I'm starting to have a split personality. For my historical readers, I want to portray the sober, knowledgeable, side of me. My paranormal romance readers expect me to be a little edgier, a little sexier. These are all parts of who I am, but it does feel unnatural to separate aspects of myself out for marketing purposes.
Advice for romance writers?
Romance has a vibrant writing and reading community. Get involved. Join your local Romance Writers of America local chapter. The connections you make there will not only help you in the industry, but will make you a better, more educated, professional writer.
Why did you decide to blend historical fiction and fantasy?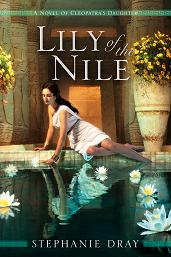 I'm not sure it was a conscious decision. The ancient Egyptians and Romans believed in magic. It was a serious thing in their world, part of their reality. The jump to actually adopting it into the world wasn't very far. Cleopatra VII was a Macedonian Greek, but she was tied to the Egyptian history of her country in a way none of her predecessors were. She was an adherent of Isis, who was the most magically inclined of all the Egyptian deities. She was a sorceress. I decided to use this in my book so that Selene's arms and hands become the canvass upon which her goddess carves her words in hieroglyphics.
Advice for someone considering mixing genres?
Don't do it! No, seriously, if you're going to mix genres, be passionate about your story. Make sure that others feel your love and enthusiasm and can embrace the artistry of what you've done. Know the artists that have gone before you. For example, I knew that I was writing in the tradition of Marion Zimmer Bradley's Mists of Avalon, and I was so honored that Diana Paxson, a bestselling author and collaborator on those books, gave Lily of the Nile her endorsement.
What do you know now that you wish you knew when you first started writing?
I wish I understood the markets better. I spent a lot of time limiting myself to certain publishers and waiting years at a time for a response. I would have sought out an agent sooner, and I would have written more books while waiting. You don't want to let one book hold all your dreams and aspirations. If you're going to be a novelist, you had better have more than one book in you!
Tags:
Berkley
Fiction
Harlequin
Historical Fiction
Lily of the Nile
Poisoned Kisses
Romance
Stephanie Draven
Stephanie Dray