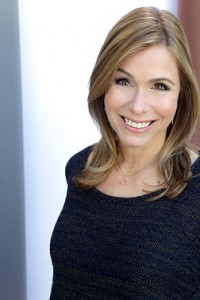 Jen Grisanti is author of Change Your Story, Change Your Life: A Path To Your Success, as well as Story Line: Finding Gold In Your Life Story and TV Writing Tool Kit: How To Write a Script That Sells. She is an acclaimed Story/Career Consultant, Writing Instructor for Writers on the Verge at NBC, and former 12-year studio executive. In this Author Q&A, Jen talks about her latest book, and offers advice on writing … and "changing your story and your life."
Jen Grisanti is our guest for the August Write On Meeting on Blog Talk Radio on August 14. RSVP on Facebook.
Why did you write Change Your Story, Change Your Life?
I wrote Change Your Story, Change Your Life to empower people to recognize that you can turn a negative life turn into a positive new direction. You can be an active hero in your story. Through the use of story tools and the concept of "life imitating art," you can become an active hero in your story. In fiction, story begins with a dilemma when the world of the central character is turned upside down. The goal of story is to bring life back into balance through active pursuit. In life, our story arcs can go through the same kind of transformation if we choose to be an active hero in our story.
I learned first hand what it was to be an active hero in my own story. I knew what this looked like because I've been a story analyst for over 20 years now. When I began to see that the story tools that I used with writers were not only beneficial in fiction but also in life, I became enthralled by the concept. I recognized that the tools I learned from the top people in the entertainment industry not only how value in fiction, they have value in life. After experiencing a loss of a career after 15 years with two sister companies and redefining my path into one that is better than I ever imagined, I knew that I had to deliver the message. This book was the platform to do it.
What was your favorite part of writing it? The greatest challenge?
My favorite part of writing it was the opportunity to make sense of the loss. By recounting it all, I was able to see my own arc of growth in my story. This experience was invaluable. I also loved linking just how utilizing story tools led me to positive outcome and knowing that by teaching others to do the same, the could receive the same type of positive results in their story. There was a gift in recognizing that in life, the blank page can be a positive thing. We can fill it with the story we want our life to reflect. It is up to each of us to be active in our destiny.
The most challenging part of writing it was streamlining it into the concept of a story expert teaching people how to be the author of their life and an active hero in their story without veering off into the spiritual side of change. Part way through the process, through the excellent guidance of my publishers, I discovered that I was writing two different concepts. So, I had to "kill my baby" with the parts of it that weren't in alignment. This was my greatest challenge. It was also the biggest gift when I saw that I could let go of my attachment. By doing so, I added clarity and simplicity to my concept. I had to move through this though. It was a journey.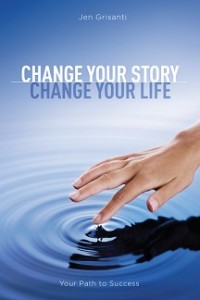 How did you achieve a balance writing about personal and practical in this book?
I achieved the balance by being very cognizant of both sides of my life. My personal choices affect my professional outcomes and vice versa. In fiction, shows like The Good Wife, Mad Men, Breaking Bad, and Homeland have done such an extraordinary job of connecting us to the personal and professional lives of the characters. By doing this, we are emotionally connected. When we explore both sides of our lives in the same way, we are able to emotionally connect with our audience. This is the key to our success.
What are the top three things you hope people learn from your book?
– Define what you want.
– Be active.
– Utilize the emotions from your negative turn to motivate you into a positive direction.
What main challenges to people face when trying to change their stories?
– To recognize that they don't need to be a victim.
– To enlighten people to see that there are obstacles in every story. Our "all is lost" moments need to happen so that we can hit our "aha" moment and recognize what we need to do to achieve the goal.
– To learn to link the personal dilemma to the professional outcome and utilize the failure to fuel the possibility.
In what ways was the process similar to/different than writing Story Line?
Story Line is about adding fiction to your truth in your writing. Change Your Story, Change Your Life is about utilizing your emotional truth without adding fiction to it. Both are linked by the idea of our emotional truth being the key to your success.
Any advice for people writing non-fiction books?
Think of each chapter as a conversation that you want to have about the title of the chapter.
Be clear about your overall message and goal with the book. If you are clear about the idea of "what's in it for your audience", it will help you to write toward this and your message has a greater chance of surfacing in the mind and heart of the reader.
Lastly, be open to receiving notes. Recognize that with writing, the growth process is constant. When it is our own writing, we lose our sense of objectivity. If we trust others to help us see, we can elevate our story to a whole new level.
Additional advice for writers?
Do not be afraid of your emotional truth. It is there to connect you with your audience. Be vulnerable.
What do you know now that you wish you knew at the beginning of your career?
I wish that I knew that my failures are actually moving me toward success, not away from it.
Tags:
Author Q&A
Change Your Story Change Your Life
Jen Grisanti
Non-fiction
Screenwriting
Story Line
TV Writing Tool Kit
Write On! Online