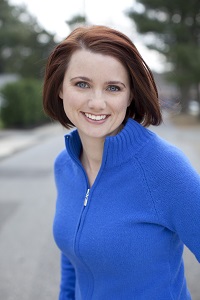 Tiffany Hawk, author of Love Me Anyway, is a travel writer who write fiction and non-fiction from experience. She spent five years as a flight attendant, filling her passport while fighting fires at 37,000 feet. Hawk has written several hundred stories for publications, including The New York Times, Los Angeles Times, Coast magazine, Sunset, GQ.com, globorati.com, and National Geographic Traveler.
What inspired you to write Love Me Anyway?
I don't think I'd even been flying a year when I found myself standing in the galley copying down quotes and scenes on United-logoed napkins. I didn't think of myself as a writer at the time, but I was so intoxicated by airline culture—the camaraderie, the loneliness, the constant thrill of the unknown—that I wanted to share everything I was experiencing with the world. Over time, that turned into a mission to bring people something deeper and more authentic than the "buh-bye" caricature of flight attendants.
What was your process for writing it?
The first time I set out to write a book about flight attendants, I worked more or less chronologically from beginning to end. Unfortunately, it wasn't very good. In fact, it was very bad. Then while I was working on my MFA in creative writing and midway through a different novel, I wrote a few short stories inspired by my United experience. People really responded to them, so I wrote a linked story collection, which gradually morphed into a novel as I was revising. I think it gave the book a unique structure, but I don't recommend backing into a novel that way—it was terrifically inefficient!
Getting it published? This was just as long a process as writing it. I started before the self-publishing revolution, so I set out the traditional way—querying agents, revising. It was slow and painful, but I'm glad it worked out that way because it gave me time to see the material with distance and a maturing eye, and to really make sure it was the best it could be. And no matter how well or poorly the book sells, seeing it at Barnes and Noble was truly a dream come true.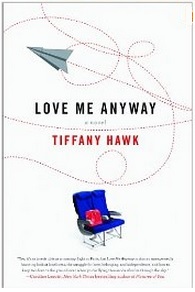 What was your favorite part of writing Love Me Anyway? The greatest challenge?
For both it was reliving my own flight attendant life. It was immensely heartwarming and fun to spend so much time thinking about the incredible people who inspired the stories. Diving that deeply into the 9/11 stuff was agony.
You clearly wrote about your flight-attendant experience: how much of your book was fiction?
Although the larger storylines were mostly fiction, more than 99% of the details about the job were true. I wanted to be as authentic as possible, even if it made the book less commercially viable. For example, a lot of people suggested I have the same characters fly together all the time, so they could have rip-roaring adventures and deeper connection to each other. That was so fundamentally at odds with that lifestyle, especially for someone new to flying, that I would have rather kept the book in my drawer than publish something dishonest. Thankfully I found an agent and publisher who got it.
How do you recommend writers take their experience and turn it into fiction?
With love. Writing out of anger or frustration or self-pity can be cathartic, but it rarely makes for a good read. If you write with a full heart and illuminate a new world, it can be magical. For a really beautiful example, go read Middle Men, a story collection by Jim Gavin that will make you fall madly in love with plumbing salesmen and basketball-playing teenagers.
In what ways was novel writing similar to/different than writing articles?
Journalism was amazing training. By the time I was working on my novel, I could write even when I didn't feel like it, and I understood that rejection is rarely personal. I was great at taking and incorporating feedback, and I knew how to ditch what wasn't working. But after sticking to the truth for so long, I did find it difficult to transition into make believe, especially because I did want to be as accurate and authentic as possible. I would find myself stuck in trying to get a character from A to B because United didn't have a flight between those destinations at the time, and it would take me ages to realize—"hey, I can just make it up!"
Advice for novelists?
Be yourself. No matter what genre you're writing in, put your soul in there. Be vulnerable. It's the most important gift you can give people.
Advice for freelance writers?
Learning to deal with rejection is key, but you can dramatically improve your odds by studying the publication. That may seem basic, but as a former magazine editor I know how often it's over looked. So many of the pitches I got were miles off course, but I bet those writers felt rejected when they didn't get the assignment.
What do you know now that you wish you knew at the beginning of your career?
Ooh, that's a great question. How to write! It took a lot of trial and error. I hope to keep growing and in a few years look back at where I am now with embarrassment, but I also wish the process had been quicker! Wouldn't it be great if it were easier to master something?
Tags:
Author Q&A
Chick Lit
Fiction
Love Me Anyway
Tiffany Hawk
Travel Writing
Writing