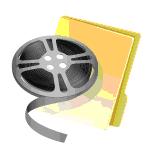 There is a serious error I believe many new screenwriters make. It's holding back their success, and most of them don't even realize it.
The advent of the internet has made research convenient and accessible to the masses. Social media is now a phenomenon that has blossomed because of the web. Sites like YouTube have given ordinary people a platform where they can showcase their talents.
However, there is a downside. The internet in some ways works against the best interests of beginning writers. I have spoken to thousands of writers when I give lectures and seminars, and noticed that their mindset were all identical with few exceptions. What is it? Many new writers do not want to spend any money to further their writing careers.
Their logic went something like this.
If they could not download information from the internet for free, or they could not access what they wanted at no charge, they did without it. There are products and services that are vital to improving writing skills. Writers are shortchanging themselves by passing on them to save a few bucks.
There are valuable writing seminars and classes, essential software, and CD's, DVD's, and books on screenwriting that should be part of any serious writer's library. There are also valuable screenwriting contests to enter and pitch festivals where they can participate. They just all cost a little something.
Thinking "if it is not free, don't buy it" is like saying you'd like to get a college degree without ever attending any classes, taking tests, or purchasing textbooks. Spending money to improve your skills now could mean the difference between selling and not selling.
Isn't that worth it?
* * *
Read Steve on Screenwriting by Steve Kaire the first Thursday of the month on Write On! Online. Kaire is a screenwriter/pitchman who's sold eight projects to the major studios on spec without representation. For more from Steve Kaire, check out his CD: "High Concept-How to Create, Pitch & Sell to Hollywood" and website: High Concept Screenwriting.
Tags:
Resources
Screenwriting
Steve Kaire
Steve on Screenwriting