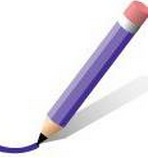 LA writers, creatives, and entrepreneurs, join us for our May Hangout at C&M Coffee and Milk Westwood Gateway, 11111 Santa Monica Blvd. in Los Angeles on Wednesday, May 3, from 1 – 3pm! We'll have a table reserved inside.
The coffee shop is in the building on the north east corner of Santa Monica and Sepulveda Blvd. There's validated parking in the building for the first 15 cars. More about C&M here.
RSVP on Facebook. Feel free to bring books or magazines to swap/share.
New Giveaway: Each month, I will give away a book by one of the Q&A Authors. All you have to do is be present at the meeting and enter your name in the drawing.The May giveaway book is Christmas Karma by Gerald Everett Jones.
Tags:
Goals
May Hangout
Write On! Online
Writing