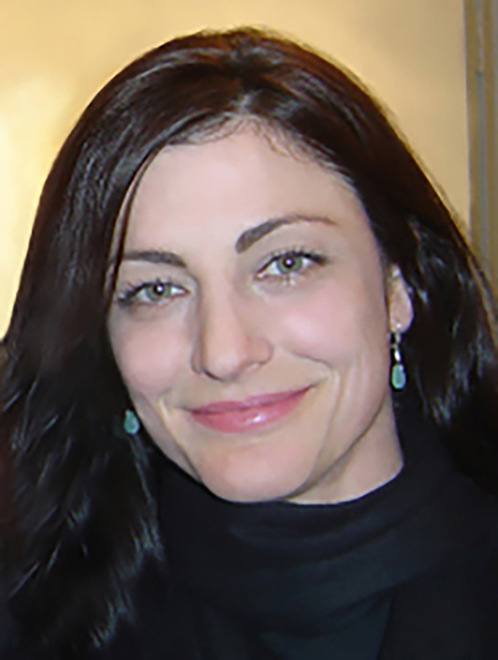 Alix Sloan, author of Launching Your Art Career: A Practical Guide for Artists, has been in the arts for more than 20 years. She has been a gallery owner, gallery director, curator, consultant, author, and educator. She opened Sloan Fine Art in 2008. Today, she continues to mount pop-up shows under the Sloan Fine Art banner, guest curate exhibitions, teach and coach artists, and consult for artists, collectors, and businesses. She recently launched career development courses for artists online.
Last spring, Alix appeared on the Guided Goals Podcast to chat with me about launching a career in art.
In this Expert Q&A,
Alix Sloan
discusses what inspired her to pursue a career in art, demystifies the art world, and more.
What inspired you to pursue a career in art?
Initially, it was by chance. I was working at a clothing store during college and my boss had an opening in an art gallery he owned just as I was finishing school. I worked at the gallery for 5 years and learned the business. I left to explore other industries but ended up returning to the arts pretty quickly.
Why do you enjoy helping people pursue their artistic aspirations?
I get an incredible amount of joy from watching people accomplish their goals and knowing I've been part of that process. I also like things to be fair. So when it comes to the courses and consulting, I enjoy leveling the playing field by providing information and resources.
What led you to write a book on the subject and offer classes?
I found whenever I lectured at an art school or taught a class, artists would ask me the same questions over and over. I became really frustrated that the information they were looking for wasn't more readily available. So I wrote the book and that led to the online courses. I really like the idea of demystifying the "art world" and making information, encouragement, and resources accessible to artists everywhere.
What is your favorite part of your career?
Whether it's in my role as a gallerist, coach, or educator, my favorite thing is being a part of helping artists navigate the art world and reach their goals–whatever those goals may be.
The greatest challenge?
Recently, my greatest challenge has been helping artists manage their expectations. I think the age we're living in can create false expectations for immediate results. Building a career takes time, work, and patience, and losing patience leads to poor decisions.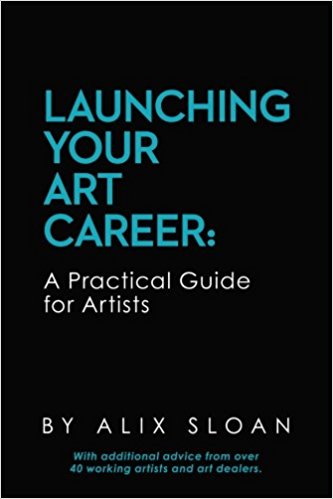 How do you balance everything?
I feel like I've finally learned the valuable lesson that being creatively fulfilled myself and having a balanced, happy life ultimately makes me a more well-rounded and productive person. I try to organize my time as well as I can. I make sure deadlines and commitments are sane and reasonable. And I set boundaries. That doesn't mean it doesn't get crazy sometimes. It does. But it's gotten much better the last few years.
What mistakes do people make when launching an art career and how can they correct them?
The biggest mistake I see young artists make is overpricing their work. Your work isn't working for you when it's sitting in the studio. Better to price your work reasonably and get it out in the world where people can see, enjoy, and ask about it.
Top three tips for getting your work out there?
Any time you submit your work for an opportunity, follow the instructions precisely. You don't want to be overlooked because you can't, or won't, follow directions.
Build and maintain relationships with other artists and art professionals. Your community is your best resource for recommendations, referrals, and information.
Don't wait around. Think about your life and circumstances and ways you can create your own opportunities.
What do you know now that you wish you knew at the beginning of your career?
I wish I'd understood that life is rarely a straight line–that my career would take many twists and turns, and all of those twists and turns would add up invaluable knowledge and experience. I would have taken more risks and worried a whole lot less.
Tags:
Alix Sloan
Art
Launching Your Art Career
Nonfiction
Practical Advice for Artists
Sloan Fine Art
Writing