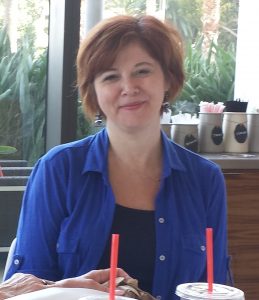 We had our July 2017 meeting earlier this week at C&M Coffee and Milk Westwood Gateway in West Los Angeles. We had a fun and eclectic group, per usual, and welcomed two new members: Chrysanthe and Jennifer.
July is the midway point for setting and achieving goals for 2017, which makes it the perfect time to take an inventory on your projects, reassess and reset your goals, and move forward with enthusiasm and focus.
With that in mind, watch for my spontaneous videos on the Write On Facebook page, throughout the month, offering tips for setting and achieving goals.
Remember, it is the summer, so plan to have some fun too. In addition to your professional goals, be sure to set a fun goal for the summer. It can be anything from spending time as a tourist in your hometown, going to the beach, working out, completing a passion project, or riding in a hot air balloon, as one of our members just did!
Watch the video for the July 2017 meeting recap and find out about our fun summer goals.
The summer really is a gentle balance between relaxation and productivity. It's okay if the scale tips one way or the other, as long as you eventually even yourself out. Remember, whatever you are working on – personally and especially professionally – should have some level of fun. Because if you are not enjoying it, how will your readers/clients/customers?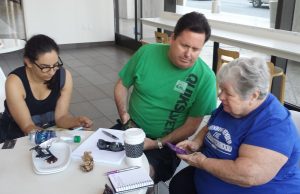 The next LA meeting is on August 2 at C&M Coffee and Milk. RSVP on Facebook.
The Facebook group for Write On Online is designed to facilitate conversations, as well as encourage community and connection among members. There are daily threads where people can chime in, share their thoughts and links, and so on. Feel free to invite other writers, creatives, and entrepreneurs to join.
Don't forget to post your July 2017 Goals. Please also share what fun goal you have for this summer in the comments. #WriteOn
Tags:
fun summer goal
Networking
Write On! Meeting
Write On! Online
Writing