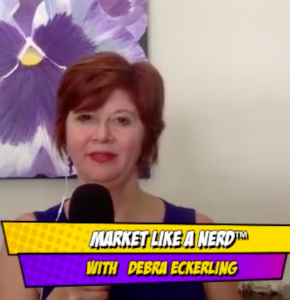 I was recently interviewed by Amanda Goldman-Petri on her Market Like a Nerd Podcast. We had so much fun talking about writing, blogging, and productivity. The episode went live today.
During the podcast I talk about my process for getting a blog launched in 30 days, but you can use this methodology for developing any creative project.
I share several of the tips I mention in my book Write On Blogging: 51 Tips to Create, Write & Promote Your Blog, as well.
Check out the podcast page for Amanda's time-stamped notes.
Watch the video:
Thanks, Amanda Goldman-Petri, for such a fun interview.
Tell me, do you have a blog? Planning to launch one? Please share in the comments.
Tags:
Blogging
Guided Goals
How to Launch Your Blog in 30 Days
Market Like a Nerd
Write On Blogging