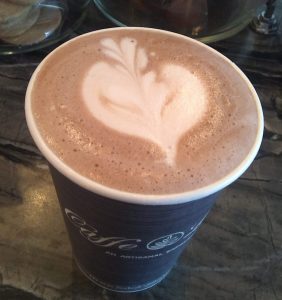 At our March meeting everyone seemed so determined to make progress. We got into conversation about how small changes can make a huge difference when working toward your goals.
For instance, let's say you need to do more marketing and are not a fan of social media. By making an appointment with yourself a few times a week, it can up the priority in your marketing activities. Or else, let's say you are uncomfortable with video. Posting one a month is certainly a good way to start.
See what small things some of our group is doing to build toward big changes! And share what you will do in the comments.
Plus, post your March Goals on Write On Online or weekly goals on Facebook to be entered in a drawing to win a book from Michael Wiese Productions.
Watch the video from the March Meeting:
Our next LA meeting is on April 3 at Caffe Luxxe on San Vicente in Brentwood. Our meetings start at 1:30pm. RSVP on Facebook.
What small changes will you incorporate this month? Please share in the comments. #WriteOn
Tags:
Goals
March 2019 Meeting
Write On! Online