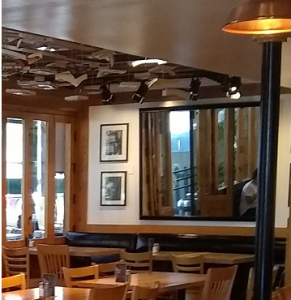 Earlier this month, we held the November meeting at Literati Cafe in West LA.
The year is winding down, and one thing is for sure: things will get busier before they get quiet.
Make sure you schedule time for yourself, along with your end-of-the-year responsibilities.
Now, don't just nod and say you'll do it. Commit to how you will take care of you this month in the comments.
Watch the Video

Our last LA meeting of 2019 will be on December 4 at 7:00pm at Literati Cafe, 10281 Wilshire Blvd., in West LA.
There is nearby meter parking, street parking, and a paid lot. The cafe requests each attendee make a purchase (at least a drink).  RSVP on Facebook.
Remember, post your November Goals on Write On Online or weekly goals on Facebook to be entered in a drawing to win a book from Michael Wiese Productions.
What do you need to do to propel your business forward? Please share in the comments. #WriteOn
Tags:
November Write On Meeting
Writing