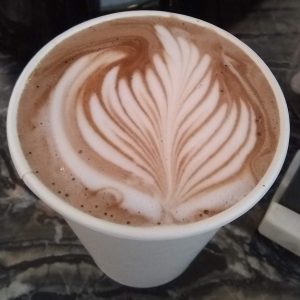 When hard at work – whether it's for your day job, a passion project, etc. – creative pursuits may end up on the back-burner. Those fun, creative projects should not only be acknowledged, they should be embraced!
Creativity not only fuels more creativity, it helps with problem-solving, creates energy, and kicks the inspiration into high gear. If you are not already taking creative breaks, isn't it time you started? What sorts of creative things get you excited? For me, it's cooking and dancing. Anything that gets me having fun and being creative makes me very happy! How about you?
Post your May Goals on Write On Online or weekly goals on Facebook to be entered in a drawing to win a book from Michael Wiese Productions.
Watch the video from the May Meeting:
Our next LA meeting is on June 5 at 1:30pm at Literati Cafe, 10281 Wilshire Blvd., in West LA.
There is nearby meter parking, street parking, and a paid lot. The cafe requests each attendee make a purchase (at least a drink).  RSVP on Facebook.
What are some of your creative pursuits? Please share in the comments. #WriteOn
Tags:
Creative Pursuits
Hangout
May 2019 Hangout