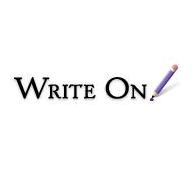 Tuesday, January 14, was release-day for my new book – Your Goal Guide: A Roadmap for Planning, Setting and Achieving Your Goals – from Mango Publishing. If you missed the festivities – which included videos, tips, getting to know you posts, and more – catch up on The D*E*B Method Facebook Page.
Congratulations to Jennifer Humke Ballard, who won a mini-goal coaching session with me for engaging in the virtual-launch posts. Keep an eye on the Facebook page for your next opportunity to win. And please grab your copy of Your Goal Guide at your favorite live or online bookstore.
For community and conversation, check out the Write On Online Facebook Group. You can now also join the Your Goal Guide Facebook Group for tips and resources to keep you motivated and set yourself up for success in 2020.
Plus, share monthly and weekly goals on the Write On Online Facebook Page and/or Group and post your January Goals to be entered in a drawing to win a book from Michael Wiese Productions.  More in Write On Wednesday!
Upcoming Events
January 16: 
Join 
Tom Reid at 9am PT 
for the next free webinar in his Sustained Leadership WBS series. This month's topic is 
The Leader's Moral Anchor
. 
Register here.
January 16:
LA Gigglers and Freelancers
 is having a networking event from 6pm to 8:30pm. We'll be making announcements on how to access free resources, including free courses provided by Dr. Chaz Austin, and how to download the free ALSET app. V Wine Room. 903 Westbourne Dr., West Hollywood, CA. 
Get details and RSVP
.
January 17:
 The 5th Annual
 Goal-Setting Lunch 'N' Learn
 @ LAX Coworking with Debra Eckerling of The D*E*B Method. Come up with a mission statement, set short and long-term goals, prioritize, make a plan, and get ready to take on 2020! 
Reserve your spot
.
January 17: Women's National Book Association – San Francisco Chapter
 presents 
"How to Sell Your Book to a Publisher and Who You're Really Selling"
 at noon at Mechanics' Institute Library in San Francisco. Publishing veterans 
Jan Johnson, Nancy Fish, Lara Starr,
 and 
Brenda Knight
 will help you navigate the rapids of book publishing so you can find the perfect home for your books.  
Get more info
.
January 23: The Basis of Acting: Recovering your Child Self
 with 
D.W. Brown
 at 7pm in Los Angeles. The most essential technique for an actor is to unlearn the techniques acquired during socialization and recover the ability to be vulnerable and in the moment with another person. Hear D.W. Brown, author of 
You Can Act
 and one of the world's foremost teachers of the Meisner Technique, discuss the obstacles and the remedy for how to once again be free to play. 
Get tickets
.
January 27: The Business (and Taxes) of Writing
 panel, presented by 
IWOSC
 (Independent Writers of Southern California), at 7:30pm in Culver City. 
IWOSC
 members free; others $15. 
Get details and RSVP
.
Plus
Need help figuring out what you want and how to get it? Are you having trouble starting or finishing a project? Check out TheDEBMethod.com. Give me an hour, I'll give you a plan.  To learn more, watch my appearance on Madalyn Sklar's #TwitterSmarter After Chat and on DIY Marketers pre-#BizapaloozaChat. Plus, check out Jim Katzaman's article covering my method behind "goal-setting madness." Contact me to get started.
For blogging inspiration read Write On Blogging: 51 Tips to Create, Write & Promote Your Blog. Whether you are starting or relaunching your blog, it will walk you through the process.
Do your kids love to write? Want to encourage them to hone and expand their writing skills? Check out Purple Pencil Adventures: Writing Prompts for Kids of All Ages.  Although it's geared towards kids, there are plenty of prompts adults can use to exercise those writing muscles! Write on!
* * *
Writers, please email me if you have a 2-3 line news item or event and/or if you are are interested in contributing a Write On! Review or Expert Column. Write On!
Tags:
Events
Goal Chat
Goal-setting
Goals
The D*E*B Method
Write On Wednesday
Your Goal Guide