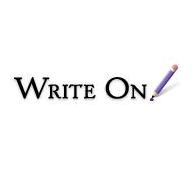 Have you had a change to watch #GoalChatLive yet? Every Monday at 4pm PT, I broadcast from the Mango Publishing page with a special guest, related to Sunday's topic. Last week, I had a great conversation about gardening with Garden Master David King. This week's topic is LinkedIn. Join #GoalChat on Sunday at 7pm PT on Twitter. Then, LinkedIn expert Viveka von Rosen, Vengreso, will join me on Monday afternoon. Read all the recaps – and see the videos – on The D*E*B Method blog.

* * *
Need a dose of community? Stop by the Write On Online Facebook Group to participate in daily threads. Plus, keep an eye on The D*E*B Method Facebook page for announcements, as well as live-streams, links, and inspiration.
* * *
More in Write On Wednesday!
Upcoming Events
May 16: Greater Los Angeles  Writers Society (GLAWS) presents "Writing Opportunities in the Aftermath of the Virus" – a FREE Virtual Interactive Workshop with Art Holcomb. Get details and RSVP.
May 17:  #GoalChat at 7pm PT on Twitter. Topic is LinkedIn. Read the recaps on Twitter Moments. Need a reminder? RSVP on Facebook.
May 18: #GoaChat Live. LinkedIn Expert Viveka von Rosen, Chief Visibility Officer and co-founder of Vengreso, will join us at 4pm PT  on the Mango Publishing Facebook page.
May 18: Independent Writers of Southern California (IWOSC) presents Research Techniques For Writers online at 7pm PT. IWOSC members – free. Non-members – $15. Get details about panelists and register.
May 21: Women's National Book Association – San Francisco (WNBA-SF) presents Publishing Pros Coaching for Writers at noon. The panel of experts Brenda Knight, Michael Larsen, and Nina Amir, will be moderated by Sue Wilhite. Get details.
May 24:  #GoalChat at 7pm PT on Twitter. Topic is Productivity.
May 25: #GoaChat Live at 4pm PT on the Mango Publishing Facebook page with guest Sean McLachlan, author of Writing Secrets of the World's Most Prolific Authors, among many other works.
May 26: Thrilled to be leading another virtual Lunch N Learn for WNBA-San Francisco Chapter. The interactive session on "Virtual Networking Goals for Writers." starts at noon. Get details and RSVP.
* * *
Need to re-evaluate your goals and set new ones? Read Your Goal Guide: A Roadmap for Setting, Planning and Achieving Your Goals from Mango Publishing. Remember to join the Your Goal Guide Facebook Group for additional support. Btw, I am also available for one-on-one and group coaching.
* * *
Winning Writers 6th annual North Street Book Prize competition for self-published books is offering a free download of Carolyn Howard Johnson's How to Get Great Book Reviews Frugally and Ethically to all who enter . Go to winningwriters.com/north to explore the opportunities. Winners also get a book-marketing consultation with Carolyn in addition to a cash prize. Runs through June 30.
* * *
Please email me if you are are interested in contributing a Write On! Review or Expert Column. 
Plus
Need help figuring out what you want and how to get it? Are you having trouble starting or finishing a project? Check out TheDEBMethod.com. Contact me to get started.
For blogging inspiration read Write On Blogging: 51 Tips to Create, Write & Promote Your Blog. Whether you are starting or relaunching your blog, it will walk you through the process.
Do your kids love to write? Want to encourage them to hone and expand their writing skills? Check out Purple Pencil Adventures: Writing Prompts for Kids of All Ages.  Although it's geared towards kids, there are plenty of prompts adults can use to exercise those writing muscles! Write on!
Tags:
#GoalChat
#GoalChatLive
IWOSC
WNBA-SF
Write On Wednesday