Write On! Online wraps up Be Kind To Editors and Writers Month by interviewing someone who is both. Stefanie Flaxman, author of Revision Fairy Tales: 21 Writing Mistakes You Will Never Make Again, is the founder of Revision Fairy® Proofreading for Small Businesses. On Thursday, October 1st, Flaxman will be launching her ebook at the Los Angeles Mediabistro Cocktail Party at The Crocker Club. For more information or to RSVP for the event, co-hosted by Michelle Thatcher, Beth Howard, and Debra Eckerling, go to Mediabistro Events.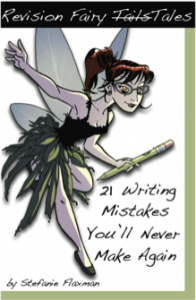 How did you go from philosophy to writing?
I studied philosophy in college because I was interested in writing. I just wanted to write about philosophy—metaphysics and epistemology, specifically. When you write a lot, you end up editing a lot, which lead to my copy editing career. Revision Fairy Tales synthesizes tips that I've learned over the years as a copy editor, as well as from my current online proofreading service.
Where did the title "Revision Fairy" come from?
Revision Fairy is my online proofreading service that is as straightforward and convenient, as if you had your own personal copy editor in your office. One may say that if a desired result happens effortlessly that the "____ Fairy" caused it to occur. For example, the idea of the Tooth Fairy for children is that if you place a tooth under your pillow before you go to sleep, in the morning you will have money instead of the tooth. If you want to quickly make a document error-free, you need the Revision Fairy.
Why did you decide to go the ebook route?
The accessibility of an instant download seemed appropriate for lessons on common word choice mistakes. I wanted to write tips that immediately clarify grammar rules, without a lot of background information and fluff. I only include what you really need to know and what will make the most sense to you. An ebook is the perfect format for such a "no bs" grammar guide.
What was your favorite part of the process of writing Revision Fairy Tales? The greatest challenge?
I loved flushing out ideas that I've had in my head for quite some time. It's one thing to say, "You know, one day I'd really like to write a book about ____." But when you actually make the decision to manifest an idea, a lot of energy and excitement ensues.
It's always a challenge for me to edit my own writing. You get so familiar with the concept that you want to convey that your text makes sense to you, even if it is unclear to someone else. I needed [my own] Revision Fairy!
What are the top 3 of the 21 mistakes writers make? Why?
My top three favorite "tales" in Revision Fairy Tales are:
– Premier vs. Premiere
– Compliment vs. Complement
– Insure vs. Ensure
The ebook highlights a variety of language mistakes, but these three involve words that appear similar, but have distinct meanings. It's easy to choose the wrong word if you're not careful, or if you simply don't know that each is a separate word.
Additional advice for writers?
You can learn something every time that you write, if you are open to it. The best writing exercise is just to write; practice writing as much as you can. This may sound strange considering the title of my ebook, but don't be afraid of mistakes. It took a lot of mistakes on my part before I realized that I wanted to write about them.
What do you know now that you wish you knew at the beginning of your career?
If you are passionate about what you do, every experience is … valuable. I don't wish that I got to this point in my career any sooner than I did. I'm grateful for every job that I have had—each contributed something that has helped me start and operate Revision Fairy®.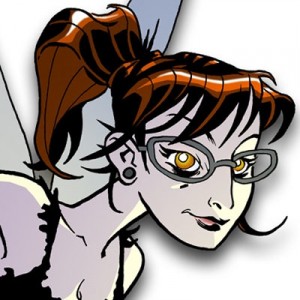 Tags:
2009
Debra Eckerling
Ebook
Los Angeles Cocoktail Party
MediaBistro
Non-fiction
Revision Fairy
Revision Fairy Tales
Stefanie Flaxman
Write On! Author Q&A
Writing
Writing Mistakes