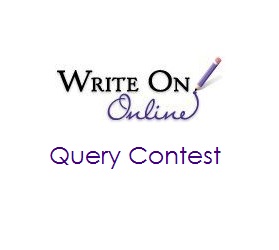 The deadline for the 4th Annual Write On Online Query Contest has been extended to Wednesday, November 7. There will be three query categories … and three winners: Fiction Book, Non-Fiction Book, and Screenplay/Teleplay Query.
Wendy Burt-Thomas, author of The Writer's Digest Guide to Query Letters, gave tips on writing a good query in a previous Write On! Author Q&A. Here is some of her advice.
What elements must all query letters have?
* Great opening hook
* Supplemental information about your book or article (word count, people you interviewed for the article, genre your book falls into, etc.)
* Information about you–aka your "platform"
* A request to send your manuscript or proposal—or for representation in the case of an agent.
* How to contact you
Why are query letters so important?
Breaking into the publishing world is hard enough right now. Unless you have a serious "in" of some kind, you really need a great query letter to impress an agent or acquisitions editor.
Essentially, your query letter is your first impression. If they like your idea (and voice and writing style and background), they'll either request a proposal, sample chapters, or the entire manuscript. If they don't like your query letter, you've got to pitch it to another agency/publisher. Unlike a manuscript, which can be edited or reworked if an editor thinks it has promise, you only get one shot with your query. Make it count!
* * *
Email your query to Deckerling@gmail.com by Wednesday, October 31, 2012. Complete contest details and prizes here.
Tags:
Fiction
Non-fiction
Query Contest
Screenplay
Wendy Burt-Thomas
Write On! Online