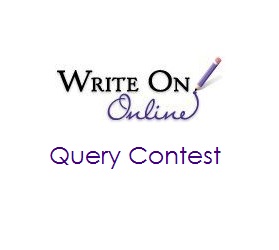 Note: With respect to our writer friends on the East Coast, we have extended the deadline to Wednesday, November 7.
In our continuing effort to help writers jump-start their careers, Write On Online is pleased to announce the 4th Annual Write On Online Query Contest.
There will be three query categories … and three winners: Fiction Book, Non-Fiction Book, and Screenplay/Teleplay Query. Stephanie Palmer, author of Good in a Room, will choose the winners from the finalists. Palmer will be the guest for our October Write On Meeting on Blog Talk Radio.
The winner in the Screenplay category will have his or her query letter read by Los Angeles literary agent David Boxerbaum of Paradigm; Boxerbaum represents  a  myriad  of  important motion picture and television writers, directors, and producers.
The winning fiction and non-fiction book queries will be read by Jason Allen Ashlock, Co-founder and President of Movable Type Management, where he oversees the development of print and digital properties for the company's authors and media clients.
Each of the winners will also receive one of the following books from Michael Wiese Productions:
– Make Film History by Robert Gerst
– The Last Word by Tom Lazarus
– Writing the Comedy Blockbuster by Keith Giglio
Plus, everyone can click on www.mwp.com to download a free PDF preview called Instant Filmmaker by Chris Nolan.
Submission Guidelines:
– There is no fee to enter this contest.
– Email your query to Deckerling@gmail.com by Thursday, October 31, 2012.
– Queries should be one page.
– No attachments; paste text in the body of the email.
– Include name, email address, address, phone number, and category at the top of your submission.
– By submitting, you are agreeing to join the Write On! email list.
Winners will be announced on Tuesday, November 12, on Write On! Online, and in the November Write On! Newsletter.
Submit your query today!
To your success!
* * *
Please note: I will send an email confirmation within a few days of receiving a submission. If you submit and do not hear from me, please message me on Facebook or send an email to my alternate address. Thanks!
Tags:
David Boxerbaum
Fiction
Good in a Room
Jason Allen Ashlock
Michael Wiese Production
Movable Type Management
Non-fiction
Paradigm
Query
Query Contest
Screenwriting
Stephanie Palmer
Write On! Online