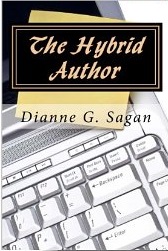 Dianne G. Sagan, author of The Hybrid Author, is an award-winning author, ghostwriter and collaborator – she has participated in anthologies and collaborated with other writers for a total of 19 books and counting. A hybrid author herself, Dianne has published traditionally, as well as independently.
Why did you write The Hybrid Author?
I decided to write The Hybrid Author because there didn't seem to be a strong consensus about just what a hybrid author really is. In the past couple of years the term has come up at writers' conferences in various contexts, and I'd given it a lot of thought. I have the experience of both traditional and self-publishing, so I felt like I had the expertise to weigh in on the subject and to offer a single, general definition which recognized the most significant changes taking place in our field. It seemed to me that this was the right time for a book like this to be written.
How did you go about writing the book? What was your favorite part of the process?
I started with a rough outline of what I thought should be included in a book about hybrids based on the kinds of questions people were asking at writers' conferences. I'd facilitated a workshop about hybrid writers at the Writer's Conference on Innovation, September 2013, sponsored by TAG Publishing, LLC, in Amarillo, TX, and I used those materials as part of that outline. I also wanted to include current information from the industry as well as interviews with well-known authors who had been in the media as hybrid authors in the past year. I combined my own personal writing experience with my research of the industry and other authors to provide an objective look at the options open to writers. My favorite part was talking with the other authors who considered themselves to be hybrids because their stories are fascinating to me and because their experiences convinced me that I was on solid ground.
What do writers need to consider when deciding which way to publish?
Writers need to look at the pros and cons of each path open to them – traditional, subsidy, self-publishing, and vanity press – and make an informed decision about which one best suits their work, their market strength, and their writing goals. What writers definitely should NOT consider is their prejudices about any of these paths because the technology of writing and publishing is so advanced.
Three tips for those considering traditional publishing?
Research the publisher before you query them, follow their guidelines, and be willing to make editing changes to your manuscript.
What are the greatest challenges of traditional publishing?
I think the greatest challenges are:  negotiating a contract if you don't have an agent, developing the patience it takes to get your book to market, and surrendering control of your work.
Three tips for those considering self publishing?
Don't rush the release, get it right; get a good editor and then listen to him; and have a professional-looking cover. One bonus tip that I'll add is that if you don't know how to do everything that it takes to be your own publisher then you must either learn how to do it or hire someone to do it for you.
What are the greatest challenges of self publishing?
Until very recently, writers didn't publish and publishers didn't write. A self-published author has to wear all the hats of a traditional publisher, including production, marketing and accounting. It's a lot of work, but the rewards can be amazing, both economically and emotionally.
Additional advice for writers?
Never stop learning. Study the craft of writing, and stay informed about what's going on in the industry around you. No matter what path you take, get a good editor.
What do you know now that you wish you knew at the beginning of your career?
I wish I had known more about book contracts and the pitfalls that can be right there in front of you.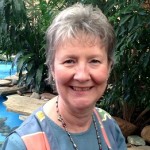 Tags:
Author Q&A
Dianne Sagan
Hybrid Author
Publishing
Self-Publishing
Write On! Online
Writing