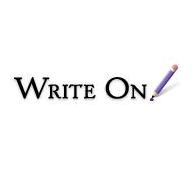 There are several LA-based events planned for February in line with the release of Your Goal Guide, so there will not be a regular hangout this month. Still, plenty of opportunities to connect. See events below.
I will be holding another virtual meeting in February, so keep an eye on The D*E*B Method Facebook page for details, as well as videos, links, and resources throughout the month. Plus, join the Write On Online Facebook Group for writers, creatives, and entrepreneurs – and the Your Goal Guide group – for even more support to set you – and your goals – up for success.
Please send items for the February Newsletter by Monday, February 3.
More in Write On Wednesday!
Upcoming Events
February 1:
IWOSC Goal-Setting Workshop
at 11am. Is 2020 the year you are going to finish your novel or screenplay, get an agent, or step up your marketing? Join me for
the
D*E*B METHOD workshop to determine your mission and make a plan during the first IWOSC Writers Workshop of 2020.
RSVP to reserve your spot
.
February 2:
 #GoalChat at 7pm PT on Twitter. 
Topic is February Goals. For a  reminder, RSVP on Facebook.
February 3:
Last day to send news and events – 2 to 3 lines + link – for the February newsletter to
deckerling@gmail.com
.
February 9: #GoalChat at 7pm PT on Twitter. Topic is Bios & Headshots.
February 13 – 17:
The 17th Annual
San Francisco Writers Conference
.
Get details
.
February 16: #GoalChat at 7pm PT on Twitter. Topic is Content Creation.
February 20:
Join 
Tom Reid at 9am PT 
for the next free webinar in his Sustained Leadership WBS series. This month's topic is
Communicating with Diverse Audiences
. 
Register here.
February 23: #GoalChat at 7pm PT on Twitter. Topic is Sales Skills.
March 1: #GoalChat at 7pm PT on Twitter. Topic is March Goals.
Please email me if you are are interested in contributing a Write On! Review or Expert Column. 
Plus
Need help figuring out what you want and how to get it? Are you having trouble starting or finishing a project? Check out TheDEBMethod.com. Contact me to get started. And for a crash course in figuring out what you want, read Margarita Tartakovsky's post – 3 Creative Strategies for Identifying Your Most Important Goals – on PsychCentral.com.
For blogging inspiration read Write On Blogging: 51 Tips to Create, Write & Promote Your Blog. Whether you are starting or relaunching your blog, it will walk you through the process.
Do your kids love to write? Want to encourage them to hone and expand their writing skills? Check out Purple Pencil Adventures: Writing Prompts for Kids of All Ages.  Although it's geared towards kids, there are plenty of prompts adults can use to exercise those writing muscles! Write on!
Tags:
#GoalChat
The DEB Method
Write On! Online
Write On! Wednesday