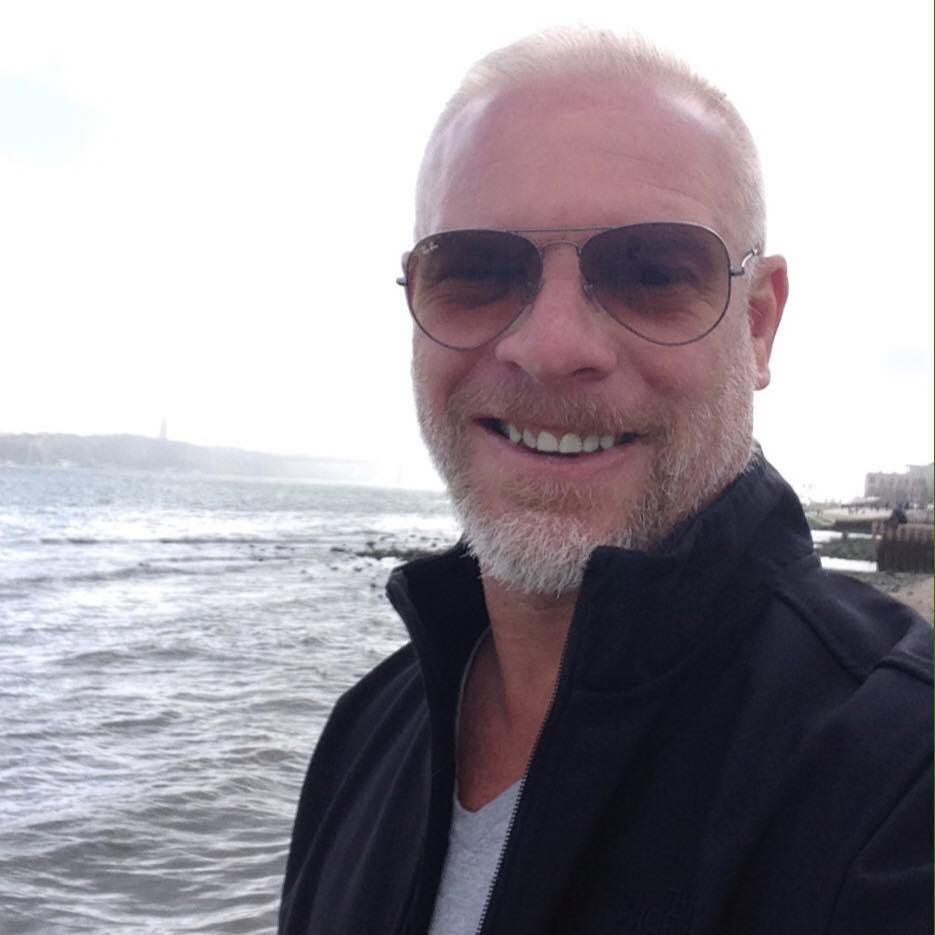 Michael Lucker, author of Crash! Boom! Bang! How to Write Action Movies, is a writer, director, and producer with 20 years of experience creating film and television. He has written more than 30 screenplays for such studios as Paramount, Disney, and DreamWorks, and lectures on screenwriting worldwide. Michael is currently adapting the autobiography QUICKSAND, about a woman who unwittingly falls in love with a bank robber.
Michael Lucker talks about his screenwriting career, the challenges of writing non-fiction, and more in today's Author Q&A.
What first inspired you to become a screenwriter?
When I was a kid I wanted to be a stuntman. So I practiced jumping off walls, diving off cliffs, skating behind cars–basically, anything that would give my mother a heart attack. But I wasn't that good at it, so I kept breaking bones and was sewn up with enough stitches to knit a quilt to cover Kansas. There's got to be a better way, I thought. So I took to writing. Then, I could live vicariously through action heroes and not break a sweat. Or a leg.
How did you happen to write a book on writing action movies?
I always loved action movies–watching them and writing them. But I never thought about writing a book on them until I was introduced to Ken Lee, the editor-in-chief at MWP. When we started talking about an angle for my first book on screenwriting, he asked me the best question I ever heard: "What book do you wish you had when you were starting out?" And it became clear as daylight: "Crash! Boom! Bang! How to Write Action Movies."
What was your favorite part of writing it? The greatest challenge?
Anytime I'm writing with wit, it's a blast. Anytime I'm not, it's not. The lessons rolled out of me easily enough because I've taught them plenty in university classrooms. Writing about me did not. I tend to keep my private life private, so sharing my wins, ties, and losses in Hollywood pushed me out of my comfort zone. But I felt they were important to share to inform aspiring writers with the practical knowledge about the craft and business to empower them to make the best choices for their own careers.
Do you have advice for those writing a non-fiction book?
I get paid to make things up. So writing a non-fiction book was a bit of a twist. Yet I found many of the same tenets of storytelling apply. Know your audience. Set a clear goal. Have a strong structure. And pour your heart into it. Beyond that, I think the best thing to do is to surround yourself with really smart people who know the path. I have a lot to learn in the publishing space, but I'm fortunate to have really experienced guides.
Please share some recommendations for people who want to break into screenwriting.
Read screenplays. Write screenplays. Eat screenplays. There may not be much nutritional value in them, but there's got to be some kind of osmotic effect, right? Anyone can watch a movie on Netflix and wax poetic about drafting one. But not until you live and breathe the twists and turns of the page can you truly wrap your head around writing one. Or two. Or twenty-two. Also, read books and blogs by established screenwriters to learn what did and didn't work for them.
What are the greatest mistakes new screenwriters make, and how can they fix them?
Laps. Beginning screenwriters think if they just do enough laps around the kitchen, the house, or the block, the ideas will come to them. They don't. You have to sit down and type. Aspiring writers procrastinate. Working writers type. It may not all be good as gold, but it is the road to getting there.
Additional advice for screenwriters?
Be nice. There are 10,000 writers in the Writer's Guild of America. At any one time, more than half of them are out of work. There are another 100,000 writers trying to get in the Writer's Guild. Many of them are incredibly talented and driven. How do you stand out from the crowd? One: Write well, often. Keep churning out new material to show what it is you can do. Two: Be nice. Producers, directors, agents, and execs want to work with people they like. And people they like are nice, at least to them.
Any general tips for writing?
Have something to say. So often, writers take off on a wing and prayer and a pad and a pen and start scribbling the prettiest of prose without a theme. Start there. What is the underlying message of your story? What do you want the reader to think, feel, or believe when they put down the script, book, or poem at the end? The irony is, if you're clear about this in the first place, it will be the thing that helps you navigate the rougher currents of the process. You'll always have that beacon in the storm.
What do you know now that you wish you knew at the beginning of your career?
Focus. If you want to be a screenwriter, don't try to also be a director. And a producer. And an actor. And a botanist. And an astronaut. Be a screenwriter. Doors are opened for people who are clear on what they want to be. That makes it easier for those opening the doors to know which doors to open.
Tags:
Action Movies
Crash! Boom! Bang! How to Write Action Movies
Michael Lucker
Nonfiction
Screenwriting
Write On! Online
Writing