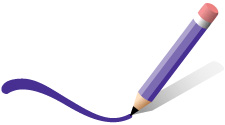 THE JANUARY CHALLENGE: REVIEW YOURSELF

Write On! Online's monthly contests are designed to encourage you to give those writing muscles a workout.
Write a 300- to 400-word review of something you have written. It can be a review of your screenplay, book, poem, short story, article, song, or essay. It's a fabulous exercise in writing reviews—and will renew your enthusiasm for your work.
The Write On! Online January Challenge is sponsored by Blake Snyder Enterprises' Save the Cat!
PRIZES
1st Place: Save the Cat! software and have your review published on Write On! Online
2nd Place: Save the Cat! Strikes Back by Blake Snyder
3rd Place: Save the Cat! Goes to the Movies by Blake Snyder
Submit a 300- to 400-word review in the body of an email to debra@writeononline.com by Sunday, January 31. Be sure to include the category and title with your submission. Winners will be announced on Tuesday, February 9, 2010, in the February Write On! Newsletter.
Blake Snyder Enterprise
Contest
January Challenge
Review
Reviews
Save The Cat
The Writers Store
Write On! Online
Writing
Writing Exercise