Write On! Review: Melody Lopez & The Austin Cats take on The Austin Film Festival
The 18th Annual Austin Film Festival and Conference (AFF) ran October 20 – 27, 2011. Screenwriters and filmmakers from all over the globe moseyed into the Texas capital to attend this writer-centered event. This star-studded learning experience bristles with the kind of hope that accompanies letters to Santa. Kicking this year's festival up a notch, organizers staged an exclusive table reading of The Nice Guys, written by Shane Black and Anthony Bagarozzi and prearranged a rewrite process workshop with Terri Rossio.
This amazing venue is in the lair of a local writing group that was formed by Blake Snyder's BEAT SHEET WORKSHOP in July 2008. Members of The Austin Cats! share their favorite moments from the conference:
OVERVIEW OF THE FESTIVAL
Richard Dane Scott: The Austin Film Festival is a haven for networking opportunities and brushes with screenwriting greatness. The panels are educational and inspirational, while the films are monumentally cool and the parties are flowing with debauchery and free alcohol. Nowhere else in the world can you meet an established producer who requests to read your script in an instant. Find me another place where you can approach legends like John Lasseter and Lawrence Kasdan.  And this was just a summary of the first day!
David Gwin: One interesting idea that was brought up was to use a 1 thru 10 rating scale when you ask for evaluation on particular issues of your scripts. Also mentioned during the conference re: script rewriting: write details only when they are important and do not use "ING" words in action lines.  Another common suggestion: get thru the first draft as quickly as you can without worrying about constantly correcting mistakes. It was very interesting to see that everyone did talk about the beats of their script!
Alan Barber: When I attend a film festival I set a simple goal, the rule of ONES. Attend at least ONE event that inspires me. See at least ONE film that moves me.  This year, the ONE event was hearing John Lasseter speak (twice).  All of his inspiration comes directly from his heart! How could it be any better than that?  The ONE film was The Artist, it was absolutely stunning! A film that could make the Coen brother's envious, this silent B&W masterpiece was filled with great dramatic and comedic timing. Brilliant, funny, unexpected, sad, and compelling with a fantastic ending and a cute dog!
David Fried: In recent years, I've gone from being a panel junkie to taking a much more laid back, but still focused, approach to the conference. This year, I just about fell in love with the roundtables, and, as always, I enjoyed rekindling with old friends and meeting friends of friends to build and develop relationships. Best part was watching Butter, and being proud of the (for the most part) intelligent questions that were asked afterward. Worst part was the Q&A after The Rum Diary – obnoxious celeb-chasing audience do not a great Q&A make.
NOTABLE CONFERENCE PANELISTS
Wendy Wheeler: Meeting screenwriter/producer/director Pen Desham was a highlight! He's so clearly delighted at mentoring screenwriting students and being around fellow creative people, and so obviously respected. On panels and in the roundtables, he offered wonderful strategies for making a long-term, successful career. I especially liked his heartfelt assertions that creativity is magical, it's spiritual even, and each of us has our own relationship with it that we should honor. Much more is in his book: Riding the Allgator. Listen to Pen Densham on the August Write On Meeting on Blog Talk Radio.
Karen M. Cupp: OMG, Terry Rossio is just like us!  He writes one word at a time and he's never met his muse.  Also, he drafts eighty times, not eight. Yes, you can write longer action if the RATIO of value to the number of syllables justifies it, and it does in the opening image. Get rid of "yes," "no," and questions.  On your desktop, give your script an icon that convinces you it exists.
Dana Cowden: Screenwriter Pamela Gray inspired me with one of her comments from a panel on the Heroine's Journey. She said that she sets up a sound structure and then writes emotionally, freeing her creativity. In the re-write process, she comes back and edits cerebrally. Pure Gold!
Billy Malamon: I enjoyed hearing all the AFF panelists, but I was particularly moved by Rodrigo García's talk on the psychology of complex characters. Mr. García brings an intellectual gravitas to the art of screenwriting. He reminded me why I chose this medium.
THE TABLE READ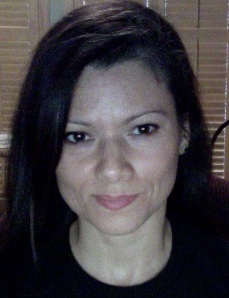 Melody Lopez: I literally and figuratively heard Shane Black's voice while he read The Nice Guys. His writing partner, Anthony Bagarozzi, watched/listened from the top back row. The writing conventions used were not constrained by attempts to follow "how-to" rules found in screenwriting books. What came through in their writing style was crisp and deliberate set ups for entertaining and clever pay offs.
Black's cadence and wit seems personified by Robert Downey Jr., who starred/narrated Black's Kiss Kiss Bang Bang. I am convinced those two are brothers from another mother!
Been to any great conferences lately? Submit your guest review to Debra@WriteOnOnline.com.
Tags:
Austin Cats
Austin Film Festival
Melody Lopez
Save The Cat
Write On Review
Write On! Online