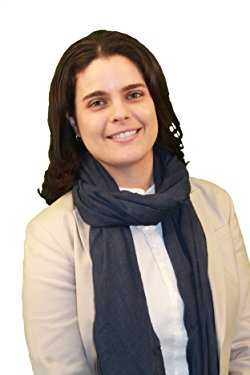 Jillian Vorce, co-author of 20/20 Mind Sight, is a networking and relationship development expert, who helps professionals develop powerful, effective networking techniques. As CEO of The Jillian Group, she is also a consultant and sought-after keynote speaker. Check out her TED talk, "The Lens of Connectivity."
Jillian Vorce talks about her inspiration for writing 20/20 Mind Sight, the importance of personal reflection, and more in this Author Q&A.
What inspired you to write 20/20 Mind Sight?
After thinking (obsessing) about writing a book for years, it finally happened after I was invited to work on this book with my co-author, Phil Fragasso. He's a seasoned author with eight books under his belt, so it was a fantastic opportunity. The book grew out of our experiences as corporate executives, consultants, life and leadership coaches, and educators.
The subject matter of personal reflection and self-knowledge are passions Phil and I share, and, over the past several years, he's invited me to be a guest lecturer for his classes at Boston College. Working on this book together seemed the natural next step.
What was your favorite part of writing it? The greatest challenge?
My favorite part was seeing how our ideas, experiences, and stories could actually come together in a cohesive way. Phil and I are about as opposite (on paper) as two people can get, and some of our perspectives reflect that. What was invigorating about it, however, was how our viewpoints could compliment each other.
The challenging part was that I moved across the country smack in the middle of our writing, which was a two-and-a-half-year process. We began having our meetings via Facetime, and I got to introduce him to Google Docs.
Why is this book so important? How can it help people?
20/20 Mind Sight combines real-life examples (both contemporary and historical) and a fluid commentary designed to help identify and create a distinctive mindset that can lead to new levels of personal satisfaction and success. That mindset has been watered down in literally hundreds of books promoting quick-fix paths to leadership, wealth, power, love, influence, career success, and powerful personal brands. The problem is that most of the "tips" are focused on doing, rather than thinking.
We include a wide variety of self-scoring surveys, questionnaires, and worksheets to help you identify your key traits, strengths, and weaknesses.
Can you share a few things you hope people learn from 20/20 Mind Sight?
One of my most favorite parts of the book is actually a quote, "Just because you can do something, doesn't mean you should." There is a section in Chapter 7 that talks about quitting and offers a new way to look at it; it's not what you think!
Also, check out Chapter 1 and the Sight Line exercise that goes with it. I've found it to provide some invaluable insights about how people actually see me, versus how I see myself.
Third, we are responsible for our own happiness and fulfillment. This book provides tangible steps to take to help folks get back on track or to hit that "reset" button if need be.
Networking is one of your specialties. Any tips for networking/relationship development?
Focus on other people; be of service to them.
People can feel if we are being genuine and are really interested in them so be authentic.
Remember that networking and building relationships are not transactional activities; they're about investing the time and effort to develop trust and goodwill. Another way to think of it is like home equity; we cannot withdraw against equity we don't have. We must first make enough "deposits" in order for the equity to grow.
Additional advice for writers?
Find a co-author or someone to write with, someone who can hold you accountable, help inspire you, and/or provide some healthy competition.
What do you know now that you wish you knew before writing this book?
There is only one first book. Get it done already and move onto the next!
Tags:
20/20 Mind Sight
Authenticity
Author Q&A
Co-Author
Co-Writing
Jillian Vorce
Networking
Personal Reflection
Phil Fragasso
Relationship Development
Relationships
Self-Knowledge
SMMW